At the May 2, 2023 City Council meeting Woody Biggs addressed the councilors on the topic of crime in Glenwood South. You can read his comments here: Vibrancy   
On May 4, the News and Observer ran a story on those comments. 'Sick of these people.' NC First Lady Kristin Cooper reports intruder at private home  which includes the shocking information that NC First Lady Kristin Cooper said a man tried to kick down the door of the couple's residence in Forest Park in late April around 3 a.m.
In that story, Raleigh Mayor Mary-Ann Baldwin is quoted saying "We are working diligently on the issue." She goes on to say, "Unfortunately, right now in America, guns seem to be everywhere, and we have a huge problem in our country that needs to be addressed."
You can see her statement in the excerpt below.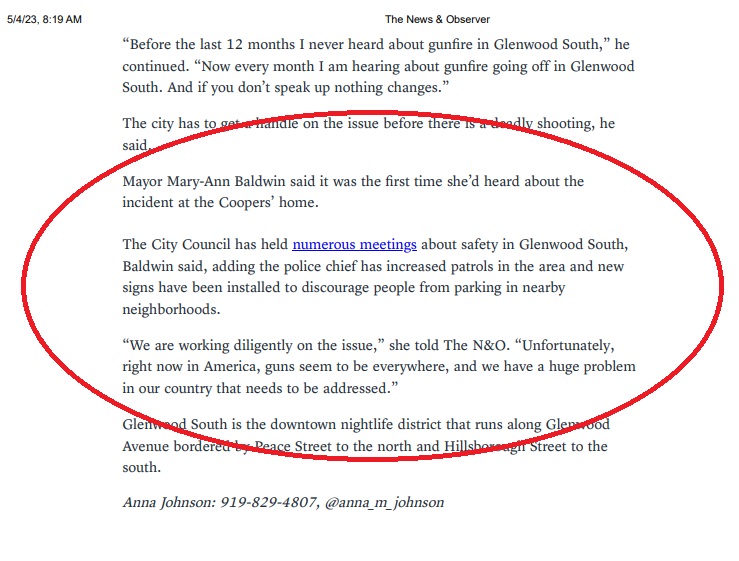 Surprisingly, on April 19, just two weeks earlier, the News and Observer ran a story on mayors calling for action on gun control. But, Mayor Baldwin is conspicuously absent from the list of three NC mayors and over 150 mayors nationwide calling for action. The full article is here: We will be judged if we don't act
You can read the letter here: Open letter from the conference of Mayors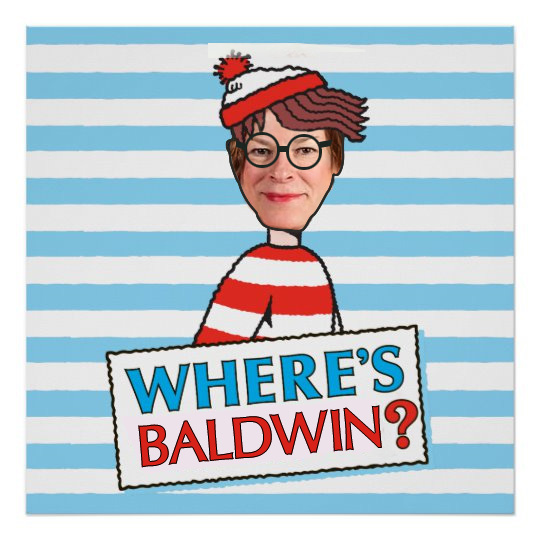 Despite the N&O reporting "local leaders choose not to stay silent either.", excerpts from the article below show that Raleigh's Mayor Baldwin was NOT among those calling for action and did stay silent.
 What is the explanation for the disconnect between these two reports? We can't tell. The media has not asked Mayor Baldwin why she refused to sign on to the Conference of Mayors' call for action on gun safety legislation.
Where's Baldwin? Missing in action!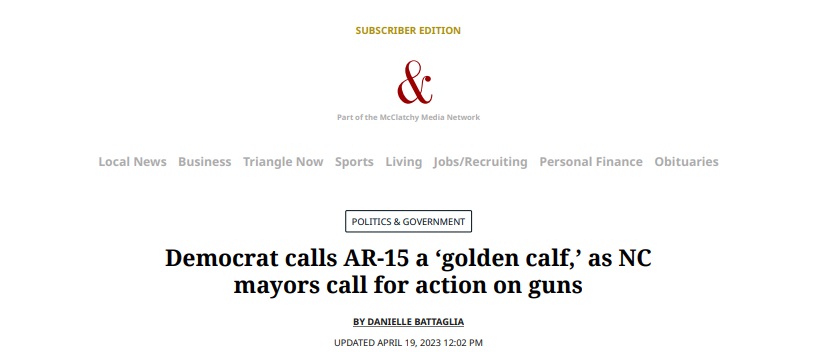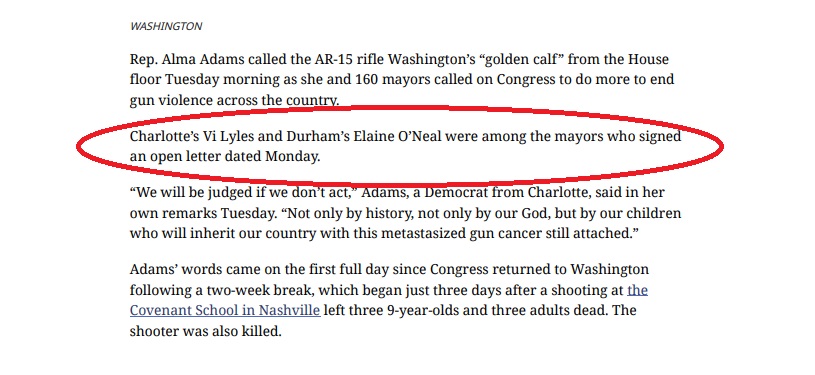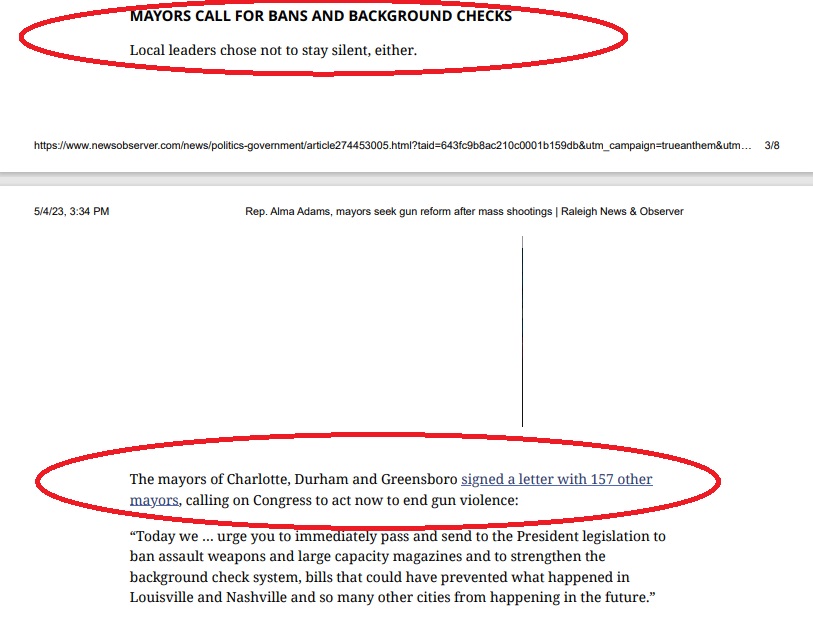 If you appreciate the kind of reporting we bring to you
Please donate $10 or $20,
or whatever you can
to Livable Raleigh.

Thanks for supporting
your local watchdog!