...days since Raleigh City Council discontinued Citizen Advisory Councils (CACs) with NO REPLACEMENT.
Time until the 2022 Raleigh City Council election:
Read up on our latest news…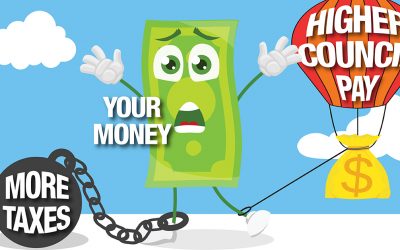 During their term in office, Mayor Mary-Ann Baldwin and City Councilors have raised your taxes by nearly 22% and Council's pay by 82%.First, some background facts:  Mayor Baldwin and City Council took office in Dec 2019. Each spring the council approves a budget for...