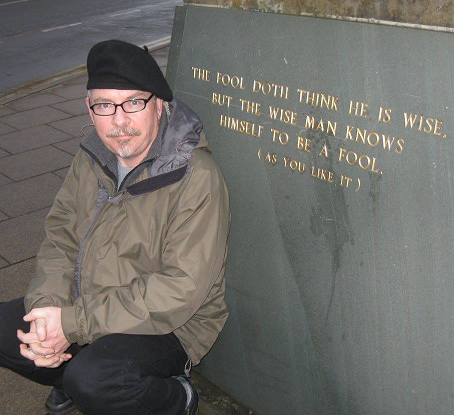 Chris Crew was born in Morganton, NC and moved to Raleigh in 1964. He's been a resident of Historic Oakwood since 1975.
Educated at NCSU and UNC-Chapel Hill, works for the State of NC in Public Safety. Preservationist, Cook, Trombonist, Brewer, Choirboy, Grandfather.
Chris delivered the following comments to City Council on March 21, 2023
Thank you Madame Clerk for your 51 years of service. I hope to see you on this side of the lectern in your retirement. Your graciousness will be appreciated.
Ladies and Gentlemen of the Council, Madame Mayor:
Incorporation of preservation as a value in decision-making contributes to stability. Stable neighborhoods foster development of community and the flowering of the distinctive cultural patterns that contribute to the identity, diversity, and vibrancy of great cities.
Change is inevitable—even great cities change. In its 2000-year history, Paris has been pulled down several times and was under renovation from 1863-1870; Rome has been razed and rebuilt no less than seven times—each time, the best of the past was preserved.
The best and most positive changes in cities occur when there is plentiful, honest and thoughtful opportunity for input from all stakeholders.
As you are aware, recent efforts to modernize Raleigh through development of Bus Rapid Transit enabled by creation of Transportation Overlay Districts has garnered attention because of included changes to existing zoning and land use patterns—many of these changes could drastically impact some of the established neighborhoods that give Raleigh the character and variety that make it so desirable.
While there have been opportunities for stakeholder input, they have been limited and have not afforded adequate opportunities to hear from residents and property owners who have jobs and lives that don't permit work-day engagements.
PEOPLE DON'T KNOW ABOUT THE DETAILS OF THESE PROPOSALS. As a result, the BRT and TOD discussions have taken on a flavor of the disastrous Urban Renewal Projects of the late 1960's. 
Of that process, a citizen participating in the Southside project (1970) said "We are discouraged. The decision makers aren't here. I just want to hear their side of the story and for them to hear mine."
Councilman Clarence Lightner (later Mayor Lightner) said: "I don't think some of the personnel of the Redevelopment Commission are geared to the sensitivity of the people. Some seem to think that highways, bricks, and mortar come first. The PEOPLE must come first."
Simply put, you must rely on residents, property owners, citizens and community members for advice on what's best for them–not planners and developers from outside of the community.
It's time to step back and re-assess the likely impacts of BRT and TOD on established neighborhoods and identities instead of relying on the desired, but unproven outcomes pitched by those who stand to make a business profit.
For now, at very least, I urge you to reject the current zoning changes to the New Bern Station Area Planning and Rezoning proposal and create legitimate, timely, convenient, and meaningful opportunities to receive AND ACT UPON input from those property owners, residents and citizens most likely to be impacted.
No place will stay special by accident.
Thank you.
If you appreciate the kind of reporting we bring to you
Please donate $10 or $20,
or whatever you can
to Livable Raleigh.

Thanks for supporting
your local watchdog!