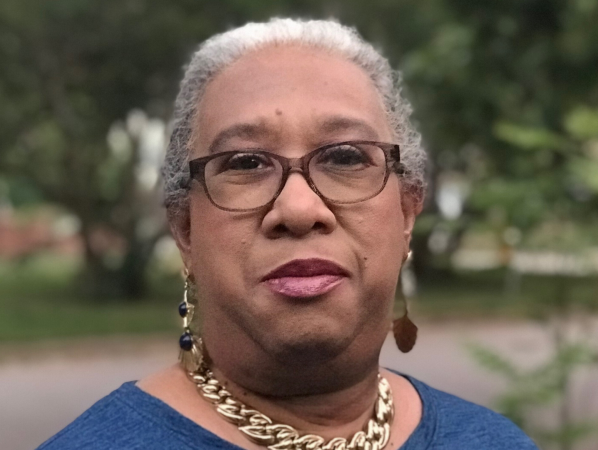 Carmen Cauthen is a lifelong activist for racial justice and a servant-leader in the African-American community in Raleigh. Her roots in the community go deep and wide. Her work with children and parents, always as a volunteer, spans her entire adult life. She's been a missionary—a quiet, determined force—in a multitude of faith-based, school and community projects to advance racial equality. She was the founder of the NAACP chapter at N.C. State University. As co-founder of the Wake Housing Justice Coalition, she's helped change the conversation about affordable housing in Raleigh to focus it on helping those in the greatest need.
Ms. Cauthen has some concerns about Shaw University's Development plans and shares them with Livable Raleigh's readers.
There is an overabundance of 30-40 story rezonings in Raleigh at this point.
Shaw doesn't need that and I actually believe that there are many other issues contributing to Shaw's issues.  However, I think that it best to speak to the implications of losing the preserved buildings and the history of them as well as the environmental impacts. The concern is not just for Shaw University alumni and students but will affect the City of Raleigh residents as a whole.
These are the questions that I and other have asked since May 2022 with little or no solid answers:
How do we know that there will be affordable housing built in the ideas that we have heard a little about?
What would be the standard for affordable housing?  Would it be 80% AMI (average median income which in today's numbers is those making $75,000)?  60% AMI (those making $50,000 or less)? 30% AMI (those making  $25,000 or less)?
What would be the height of these units that you intend to build and would they be modern in design or fit in with the older buildings from the neighborhoods?  Would they overshadow the 2 story buildings already here?
What of parking for more dense facilities?  The city council has changed parking requirements and that is no longer required.  Where would folks park?
Do you already have developers to work with?  Are any of them Black?
Is any of this tied to Downtown South?  Shaw was in favor of that development and was going to be able to use the soccer stadium.
Due to the fact that there was some damage to the Pope House on Wilmington Street when there was construction across the street, I don't believe that allowing large scale building on the 800 Wilmington Street property would be a good idea in that Leonard Hall and Tyler Hall could possibly be damaged in the process.
Including Estey Hall, and the Frazier and Bagley-Daniels-Peques-Hamlin houses in the Prince Hall Overlay District affords all of them more protection that they presently have.
While the application doesn't speak to the uses for any buildings, the community meetings always talk about the need for affordable housing for students and faculty in those spaces, as well as the need for recreational facilities.  Mention is also made of space for the community, but there is probably need for alumni meeting space as well.  There is housing on campus now that probably needs to be upgraded.  However, there is no foreseeable need for 30-40 story buildings just because they can get them.  Capping the heights at 20 stories on the campus would allow for growth now and into the future.  The homes one block away on Worth Street and Bloodworth Street would be  overshadowed by these buildings which would also slope downwards.
The enormity of the building/structure sizes requested would put pressure on neighborhoods further south that already have issues with flood water.  For each sq. foot of space that is vacant now, and rain water can drain into the soil, the effect of these buildings would be like forcing 18x the amount of water to run downhill and into the creeks and streams.  This would increase the amount of flooding that is present in Black neighborhoods in SE Raleigh today.
If there has been a developer on the Board of Trustees for 25-30 years, why hasn't he been present as part of these discussions on redevelopment and rezoning?
Why was the decision made to not use the Campus Master Plan process that the City Planning has, and why was there no discussion with students, faculty and alumni before going forward with the application.  Even with representation on the Board of Trustees doesn't absolve the Board of engagement in other ways with faculty, staff, students, and alumni.  How will you change community engagement going forward?
Does this in any way open the possibility of the university losing any of its property?
If you appreciate the kind of reporting we bring to you
Please donate $10 or $20,
or whatever you can
to Livable Raleigh.

Thanks for supporting
your local watchdog!