After the 2019 election, we reported to you how much money the development industry poured into the candidates' campaigns. Those developers found out how easy it was to buy council seats for their preferred candidates. It appears they plan to run the same playbook again in 2022.
When you ask yourself, why do councilors vote the way they do?
You will always find the answer when you FOLLOW THE MONEY.
This chart shows you the contributions made to the incumbent candidates for this election cycle through June 30, 2022.
There will be MUCH MORE money poured into these campaigns before election day. But, you will have to wait to see that data because the next date for filing campaign finance reports isn't until 10/04/22.
And really, can you even depend on legally required campaign finance reports for transparency when, as we note here, Councilor Stormie Forte just didn't bother to file hers? (Campaign finance reports are NOT optional Councilor Forte!)
The source of this data is the Candidates' Campaign Finance Reports filed with the North Carolina State Board of Elections.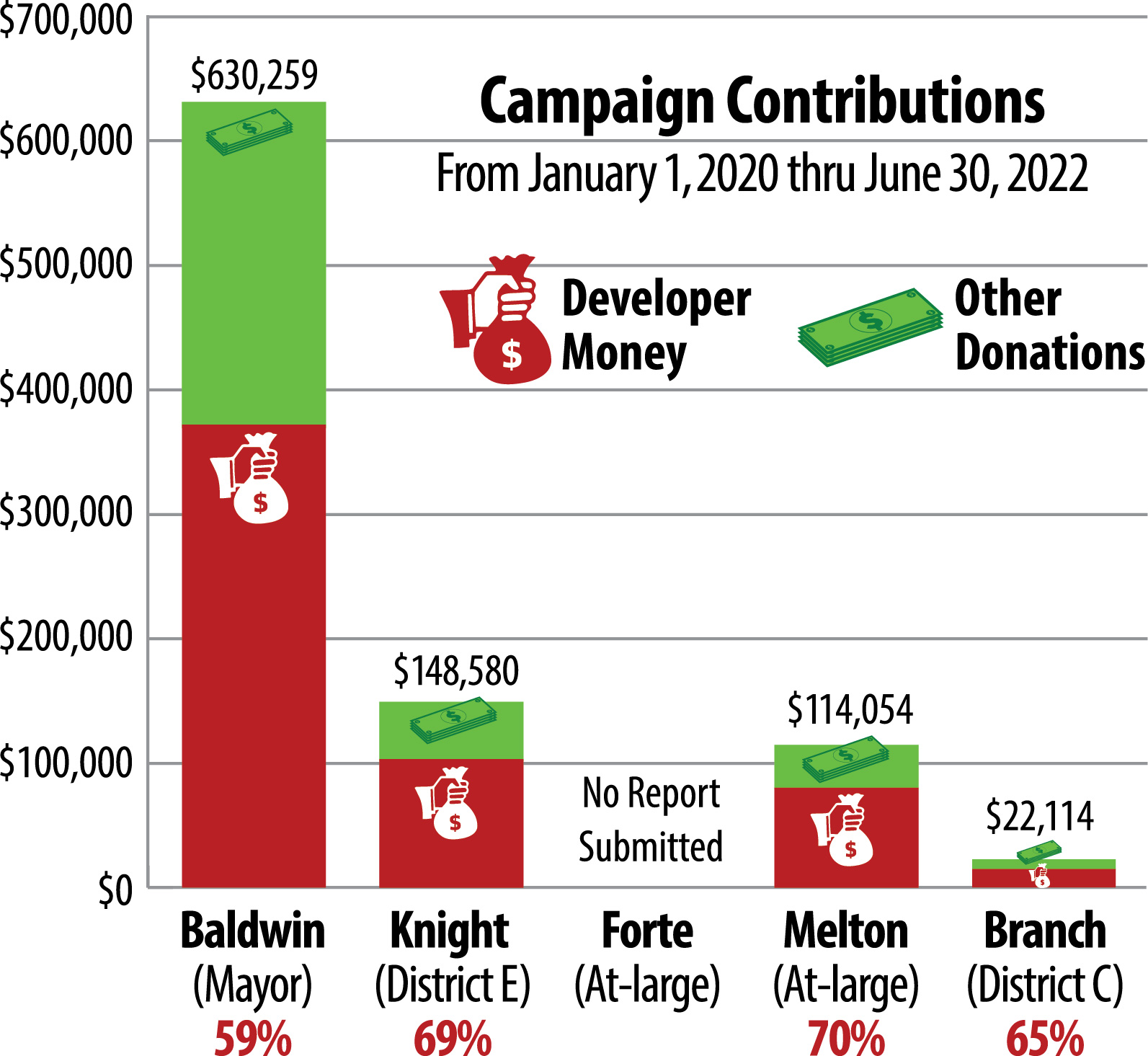 We will be following up later with a report showing the campaign contributions for all the City Council candidates. But, be aware, the candidate filing period to run for office was from July 1 through July 15. So, there are many candidates who didn't have active campaigns before filing and will have little or no campaign contributions to report since the campaign finance filing period ended June 30, before the candidate filing period began.
If you want to read how much these same candidates spent in the 2019 campaign and how much that spending increased over previous elections because of the unprecedented influx of money from the development industry, here are our two previous reports:
If you want to STOP the Development Industry from Buying Raleigh's City Council once again in 2022, check out our list of endorsed candidates and VOTE FOR CHANGE.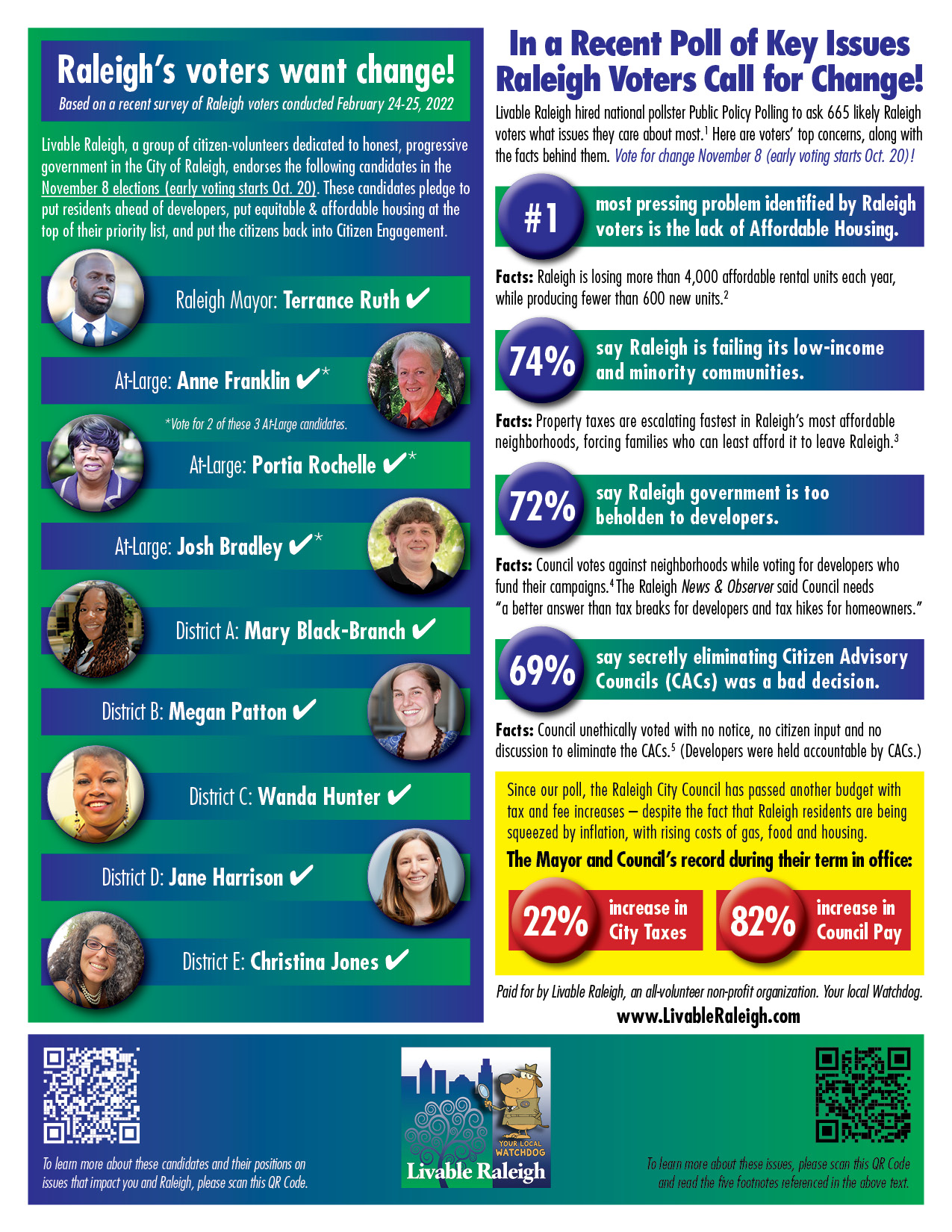 Livable Raleigh Editorial Team
If you appreciate the kind of reporting we bring to you
Please donate $10 or $20,
or whatever you can
to Livable Raleigh.

Thanks for supporting
your local watchdog!