There is a lot of information out there about how to vote, where to vote and when to vote. Livable Raleigh's "Vote 2020" was developed to make it as easy as possible for you to vote in the upcoming General Election on November 3, 2020.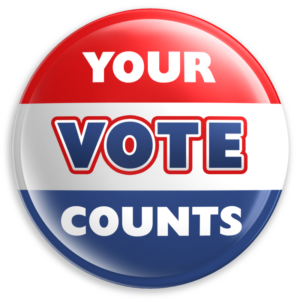 We have researched the options we have listed below and actually "tested" them to see how they work. These options are the easiest and most direct ways to register to vote and to cast your vote. For those of you who need more information for whatever reason, we have listed important addresses and links to resources that may help you further.
Livable Raleigh is committed to publishing factual information. Everything that is printed here has been tested first-hand and is being recommended because it is easy and direct. Livable Raleigh is committed to keeping this information updated should anything change or need to be added.
All we ask is that you vote. Your vote is your voice! Please, please, please, share this information with others who may need it.
Also, please note that this information pertains to the 2020 General Election, which is a National Election. Raleigh's Municipal Elections will be held in October 2021.
IMPORTANT DATES
October 9, 2020 • Voter Registration Deadline for November General Election
October 15, 2020 • Early Voting Begins for November 3, 2020 General Election
October 27, 2020 • Official Deadline for requesting Absentee Ballots for November General Election
October 31, 2020 • Early Voting Ends
November 3, 2020 • General Election Day
Official Deadline: 5:00 PM for postmarked Absentee Ballots and Hand-delivered Absentee Ballots. See information in the section to follow called "Absentee Ballots."