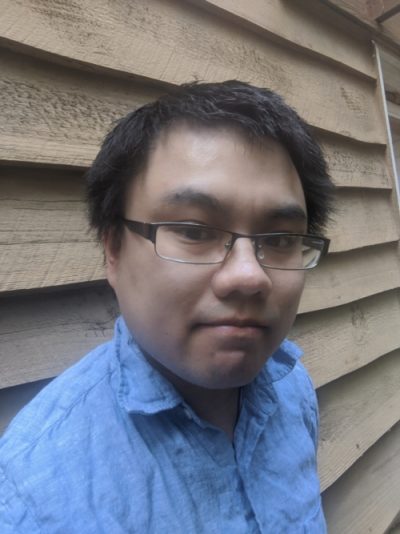 Hwa Huang is currently a PhD student at NC State University's Marine Science Program. He is an advocate for vulnerable communities, and an active member of Wake County Housing Justice Coalition, NCSU Grad Workers Union (UE150), and the NC Triangle Democratic Socialists of America.
Hwa delivered the following comments to the City Council March 21, 2023:
The suppression of free speech, from cutting down poster sizes, to the metal detector outside, to limiting what we get to say at comment, is all white supremacy behavior. The poster size and metal detector happened because white racists like David Knight were scared of Black led groups speaking up.
8 minutes for both sides during public hearing is not really fair when you also consider that the attorney and city staff get to have unlimited time for their sales pitch on why the city should continue displacing and destroying the Black community and the environment. People are already distrusting of the city's willingness to do right by the people. What you should be doing is making more opportunities for public engagement and input, not limiting them.* 
Make no mistake, urban renewal is really code word for destruction of the Black community. Look at Fourth Ward. Look at what BRT is going to do to Method, to New Bern, where, by the way, the RPD is increasing activity, no doubt it's all connected. So when residents are telling you that your project is causing gentrification and displacement, your response should not be to double down and steamroll the people, all right?
This is a quote from Wanda Gilbert-Coker of the Wake County Housing Justice Coalition:
"Shaw University is a private university, but it also runs on tax dollars. The students do receive Pell Grants, and Shaw has stated that they have approximately $525,000 this year from historic preservation. If that's the case, they do not get to do whatever they wish with the land. The public, especially the students, their families, and the alumni, deserve to know what exactly Shaw is planning to do. And, as far as I know, based on their proposal, there is no discussion of how this rezoning will benefit the education of the students, no discussion of exactly what programs would be funded, salaries for teachers and staff, or if the tuition is going down. And, will the students have to pay more for housing now that it is becoming more expensive? And what about the insurance and benefits? Will all students be guaranteed jobs with livable, thriving wages? 
CJ Mann, a member of the Planning Commission, gave money to Councilors Jonathan Melton, Corey Branch, and Stormie Forte. He had continuous absences from the Planning Commission, but he made sure he was present for this case, and worst of all, he had an employee on the Trustee board of Shaw University. He should have recused himself from voting on this case, but he did not. And now he is gone from the Planning Commission**, but that does not undo the damage he did given that he seconded the motion as the vice chair to destroy the Black history of Shaw. He's gone, and the vote of the Planning Commission should be nulled and voided due to conflict of interest. 
Therefore, I demand that this be resubmitted back to the Planning Commission without a biased and prejudiced lens that is blind to the selling out of the Black community."
* While both those in support and in opposition to any proposal are given 8 minutes each to make their case in a public hearing, it is often the case that the supporters get much more time based on questions being asked of them by council. Council could also ask questions of the opponents to allow them an equal opportunity to clarify their position.
** Actually, CJ Mann was re-appointed to the Planning Commission by the City Council later in the same meeting where these comments were delivered.
If you appreciate the kind of reporting we bring to you
Please donate $10 or $20,
or whatever you can
to Livable Raleigh.

Thanks for supporting
your local watchdog!