Every Raleigh voter gets four votes in the November City Council election – one for Mayor, one for your District representative*, and one each for the two at-large seats.
But wait – there's more.
Every council member gets to vote on every issue and it takes five votes to pass an ordinance. So even if all four of your candidates win, you still need at least one more council member to vote with them in order to advance your agenda.
That's why it's critically important to pay attention to the races in the other four Districts. If there are candidates running in those other districts who appeal to you, you can support them in a couple of ways:
In addition to contributing to the candidates you can actually vote for, you also can donate money to the campaigns of your preferred candidates in other districts.
In addition to encouraging your friends to vote for the candidates you can actually vote for, you can encourage your friends to support your preferred candidates in other districts.
How can you learn more about all the candidates?
Livable Raleigh will soon be publishing responses to our candidate questionnaires.
We will also be publishing report cards on all the incumbents who are running.
And we will be making endorsements in all the races.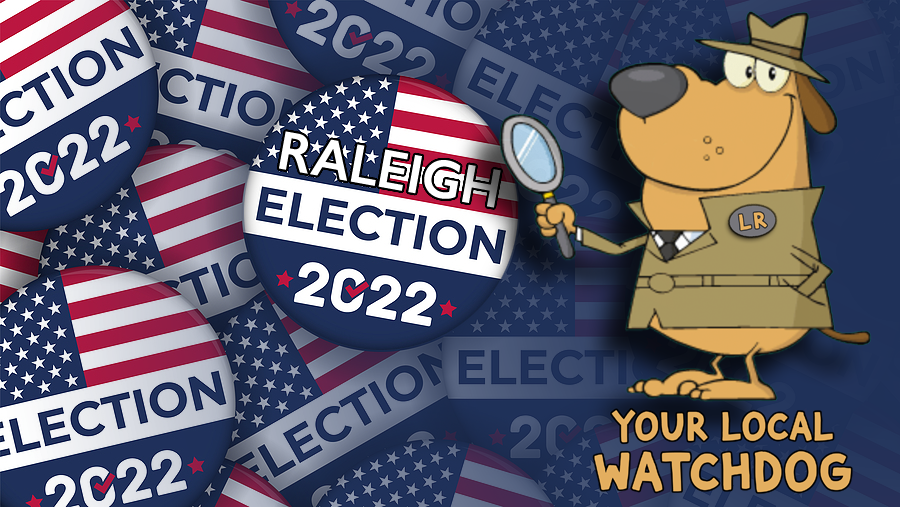 Many other organizations will also be publishing questionnaires and making endorsements. Additionally there will be numerous candidate forums in the coming months before the election. Make the time to attend and to ask your questions.
Many voters do their homework on the "big" races, but are less vigilant about the "smaller" races at the end of the ballot. That's short-sighted because Raleigh's City Council makes decisions that impact your daily life – including property taxes (which impact homeowners and renters alike), rules about what can be built where, rules about tree conservation, rules for picking up trash, recycling, and yard waste, pay for public safety, fire protection, and other city staff, setting priorities for building and maintaining parks, streets, and sidewalks. They also decide how much individual citizens can participate in influencing those decisions.
Don't miss your opportunity to elect City Council members who will be responsive to the needs of all Raleigh residents.
Remember – early voting starts October 20 and runs through November 5. Election Day is Tuesday, November 8.
*Go to Voter Lookup to look up your voter registration and confirm which district you reside in.
Livable Raleigh Editorial Team
If you appreciate the kind of reporting we bring to you
Please donate $10 or $20,
or whatever you can
to Livable Raleigh.

Thanks for supporting
your local watchdog!