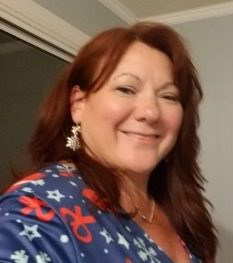 Kerrie Collins has lived in Raleigh since 2007, and in Quail Hallow since 2012.  She started paying attention to the City Council dealings when John Kane proposed building in the area between Saint Albans and 440.
Kerrie delivered the following comments to City Council at the December 6, 2022 meeting:
You stole some of my thunder Mayor Baldwin when you spoke about adding time for people to speak during this meeting. I appreciate that. The one minute barely gives us time to get over our nerves.
I would love to see you add a third meeting to the month so we actually have time to talk to you.
I would also like to add that during the past few meetings I have attended, I have watched each one of the council members, present and the old, play on their phones, talk amongst themselves while people are speaking.
The rules of decorum should also apply to you. When we are speaking to you, you should pay attention to us. We do pay part of your salary.
I'd also like to add as a part of the need for affordable housing that you take a look at your current salary, since you raised it yourselves, some of you at least. Look at what that can actually afford in this city. It's not much. Would you want to live where you can afford to live on what you make as a city worker?
That's what your police, your fire, your other city workers make. What you are being paid as a city worker. They deserve better. Take a look, do your research, and tell me at the next council meeting if you think that's a livable wage.
If you appreciate the kind of reporting we bring to you
Please donate $10 or $20,
or whatever you can
to Livable Raleigh.

Thanks for supporting
your local watchdog!