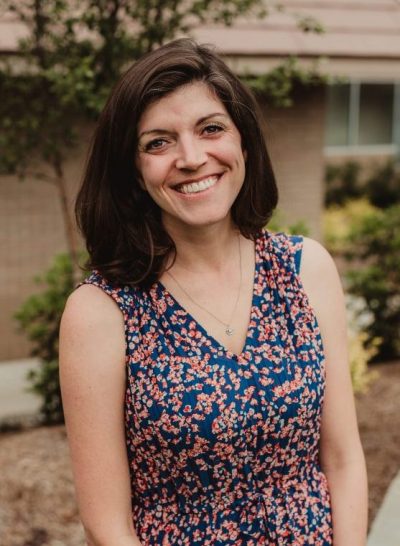 Lexie Nuell is a 15 year Raleigh resident.  She is the Director of Community at Temple Beth Or.  She and her husband are the proud parents of three Raleigh-born daughters. Lexie delivered the following comments to City Council at the December 6, 2022 meeting:
Good evening, Mayor Baldwin and councilors.
My name is Lexie Nuell and I live in Meredith Woods, District E. 
My neighborhood is home to a Woman's Choice, a medical facility that provides essential services for women, including abortion. 
A Woman's choice has been a good, quiet neighbor to us. They have always dealt with protestors but in recent months these protests have grown in size, volume and hostility, frequently blocking the sidewalk on my street, Myron Drive, and intimidating neighbors who are only looking to jog or push a stroller past.
I respect the rights of the protestors but ask City council to please help us find a solution that doesn't infringe on our right to live peacefully at the same time and helps restore our sense of neighborhood safety. 
A Woman's Choice in Meredith Woods is unique in that it is the only clinic in our area that is in a neighborhood. 
We ask Mayor Baldwin and City Council to please consider buffer zones, as Charlotte and Asheville have, to protect patients and neighbors while still allowing protestors their right to demonstrate at a distance. 
Thank you.
If you appreciate the kind of reporting we bring to you
Please donate $10 or $20,
or whatever you can
to Livable Raleigh.

Thanks for supporting
your local watchdog!