After months of encouragement, City Council finally offered a small commitment toward meeting the most pressing needs of Raleigh's growing affordable housing crisis.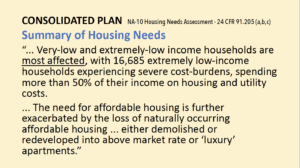 Over the last 8 months, Livable Raleigh, the Wake County Housing Justice Coalition, Indyweek columnist Courtney Napier and others have pointed to Raleigh's own federally-mandated 'Consolidated Plan,' which documents Raleigh's greatest housing needs – specifically households with incomes at or below 30% of the Area Median Income (AMI). Of particular concern are those 16,685 households that spend more than 50% of their incomes on housing and utilities.
Our message has been clear:  Of Raleigh's annual $27 million in combined housing funds: federal funds, 'Penny for Housing' property taxes and 2020 bond funds – available over the next 5 years, continue to spend about half as we have before: on housing at and above 60% AMI. Spend the other half – made available by the 2020 bond funds – on the greatest housing needs: our pandemic 'essential workers' who are paid less than 1/3 of the average income yet pay more than ½ of their income just to live in Raleigh.
This pie chart shows Council's 'targeting'  of about 13% of bond funds  and 7% of non-bond funds on households with incomes at or below 30% AMI.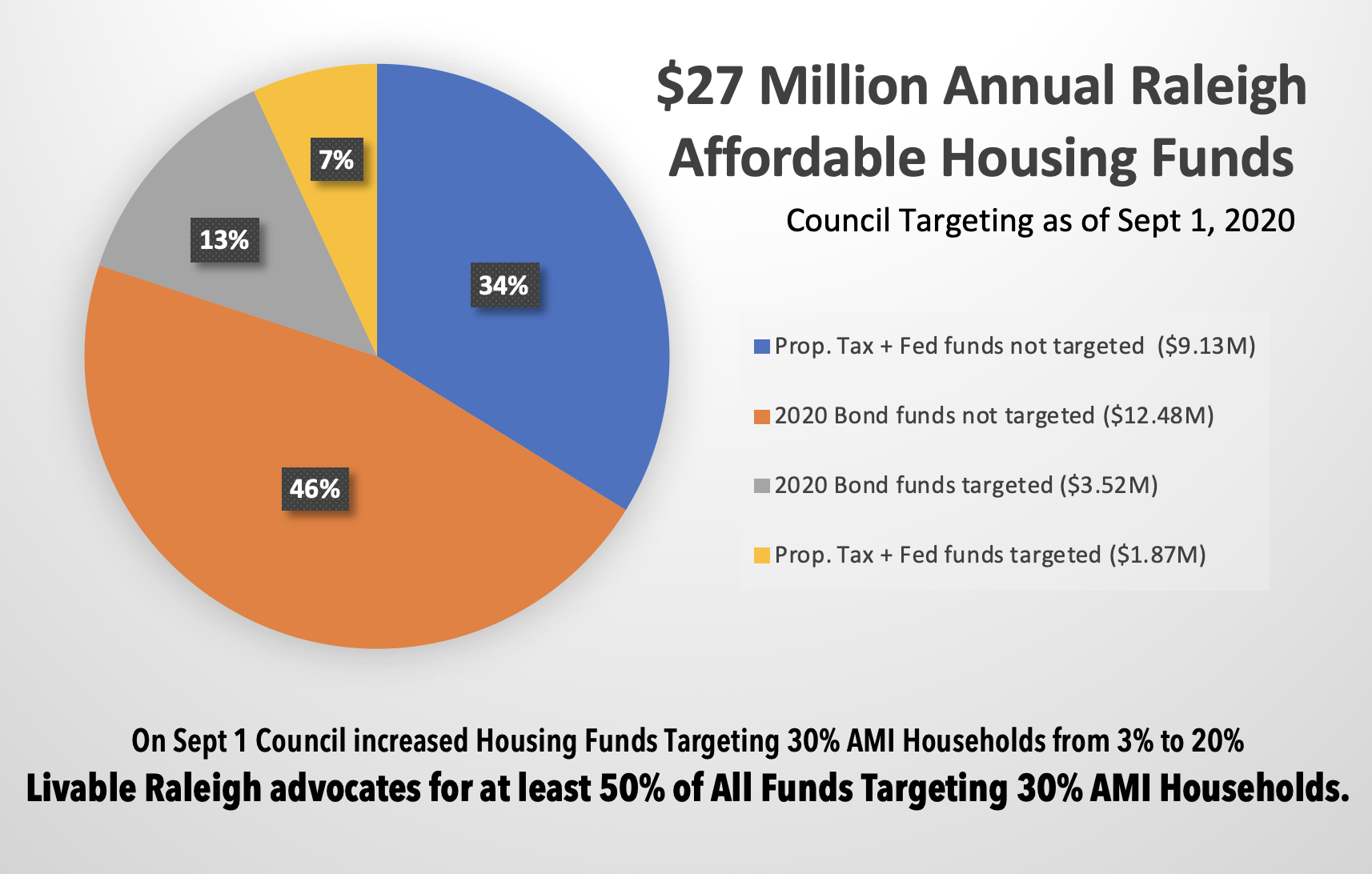 Livable Raleigh continues to encourage the Raleigh City Council to commit at least 50% of annual housing funds to the critical documented needs for households at or below 30% AMI. Quoting Courtney Napier: "If Raleigh wants to use this critical point in our country's history to make change in housing, then it must center those with the greatest need. Otherwise, it's a waste of taxpayer dollars."