While Livable Raleigh is not ready to make endorsements in the 2024 municipal elections at this point, we are publishing this blog submitted by at-large candidate Robert Steele.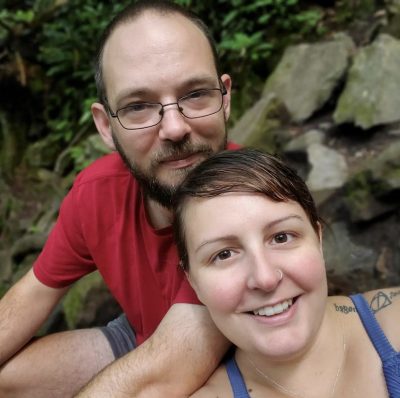 Robert Steele, fiance of Mary Marshall, who was killed during the mass shooting in Raleigh's Hedingham neighborhood October 13th, 2022, is a candidate for Raleigh City Council.  A Navy veteran, he currently works for Lampe Management Company managing self storage facilities, and lives in Hedingham with his daughter Bridgete, Mary's dog Scruff, and their two cats.
Current at-large Councilman Jonathan Melton has submitted his mid-year campaign finance reports, and as expected, it's more of the same.  49.7%, or, rounded up, 50% of Councilman Melton's campaign is developer and real estate money.
Having brought in a total of $28,180, the Councilman's report, at first glance, doesn't seem to suggest that he's in bed with developers, until you get into the weeds.  So let's do that a little bit.
First, we remove from the equation "aggregated individual contributions," or contributions of $50 or less where the donor isn't identified.  A total of $305.  (Even if we leave this number in, it changes the percentage point by less than 0.7%.)
Then, we'll remove donations from other political campaigns.  That's a total of $8000. We're removing those because those campaigns are no longer active, so are basically just disposing of money.
Last, we remove the donations that Councilman Melton made to himself, through "in-kind" contributions, or contributions that have monetary value but weren't directly monetary.
We'll also remove the refund his campaign received, as that's not a political donation.
That's a total of $1,275.
That leaves us with $21,600.  With total contributions from the developers of $10,750, that's 50%.
50%…
In almost every email the Councilman's campaign sends out, he toots his own horn on affordable housing, but can we trust him to have the interests of housing strapped residents at heart when HALF of his campaign is funded by for-profit, and not for-people, developers?
I don't think we can.
That's why I won't be accepting developer money in my campaign.
I want you, the residents of Raleigh, to be absolutely SURE that I am not bought and paid for.
We can't say the same for Councilman Melton.
Rob Steele
Candidate for City Council at-large
www.rob4raleigh.com
NOTE – From the Livable Raleigh Editorial Team. Councilor Melton has a documented history of accepting the majority of his campaign financing from the development community as shown by these charts from his two previous elections.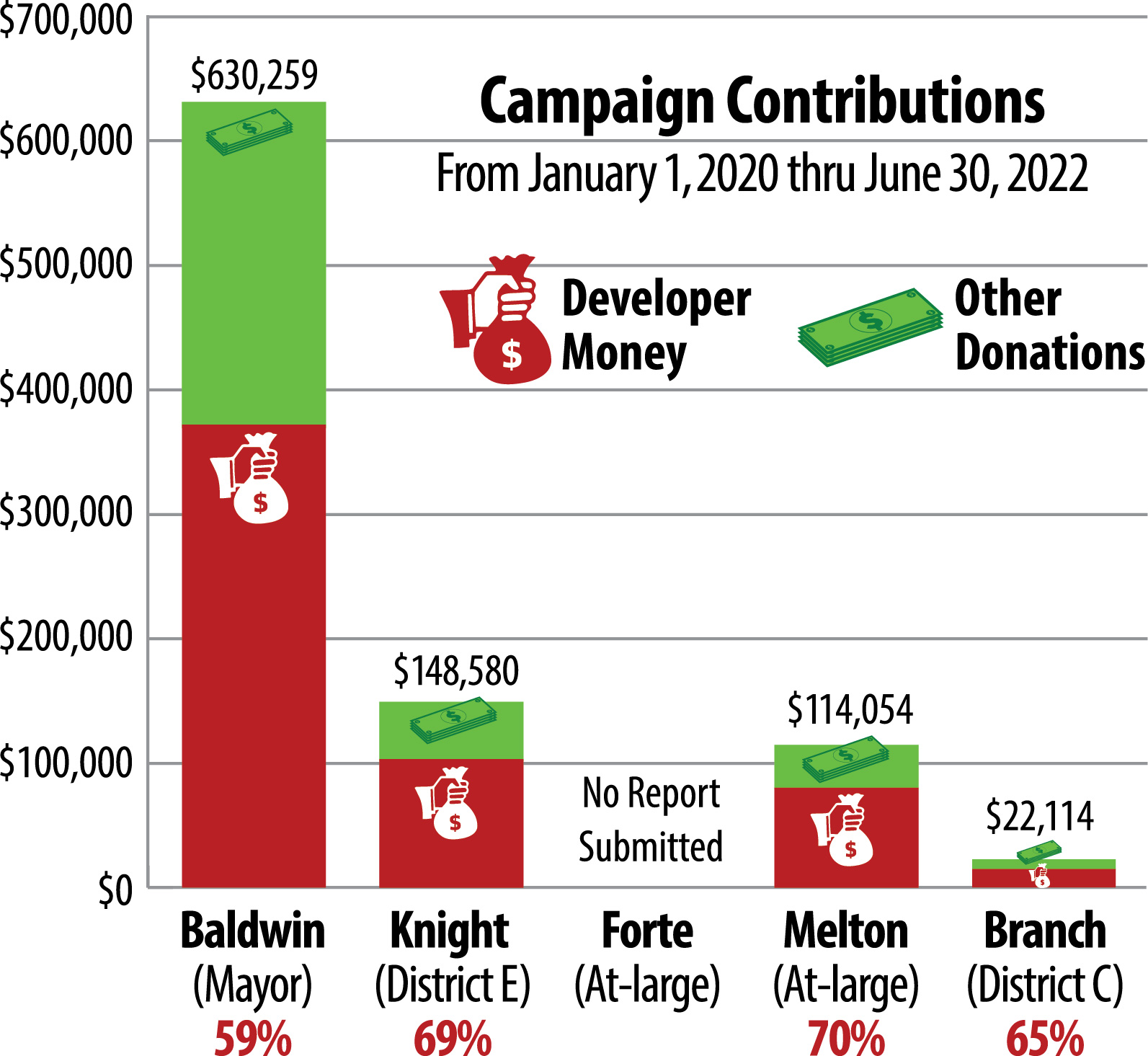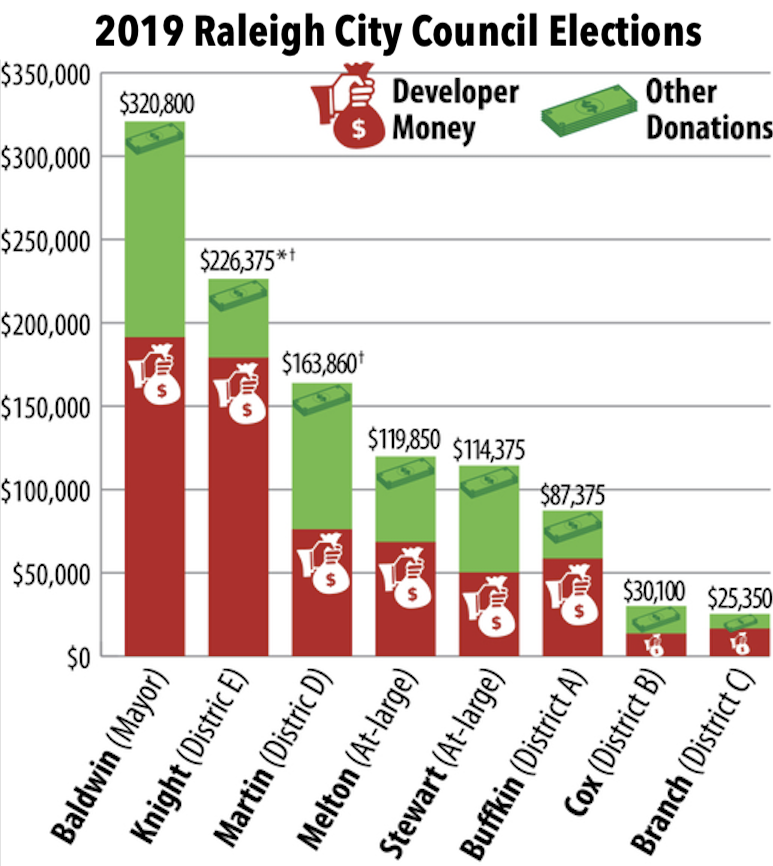 If you appreciate the kind of reporting we bring to you
Please donate $10 or $20,
or whatever you can
to Livable Raleigh.

Thanks for supporting
your local watchdog!