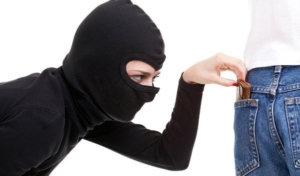 The massive taxpayer subsidy John Kane is requesting for his Downtown South sports and entertainment project is a startling replay of his 2007 pitch for North Hills East subsidies. In 2007, the News & Observer wrote: "Kane wants about $140 million in local tax breaks and infrastructure upgrades, including $75 million in tax-increment financing for a parking deck for North Hills East." https://www.wral.com/news/local/story/1654952/?version=amp 
Kane insisted that without public support, North Hills East would end up looking more like a typical strip mall. Charles Meeker, who was mayor at the time and is an attorney specializing in municipal finance, rejected Kane's request, saying: "Any action the city takes is a precedent. Should there be a massive subsidy for one project, all of the other developers will ask for subsidies for their project. It makes no sense at all to the average citizen". Looking at today's burgeoning North Hills East skyline, Meeker was right: Kane didn't need a huge taxpayer subsidy. And he doesn't need one for Downtown South either.
Kane is successful because he knows how to develop without taxpayer subsidies. Just look at North Hills or the Dillon development near the train station or the Smokey Hollow development under construction near Peace Street. But Kane also knows how to put on a big show to get big financial favors – especially from a pro-growth Mayor and from novice Councilors who took his campaign cash and don't know how to ask the tough questions Mayor Meeker did. This Council needs to learn from history and stand up for taxpayers and Raleigh's pressing needs. As Mayor Meeker said in 2007: Giving out massive developer subsidies "makes no sense at all to the average citizen".