During their term in office, Mayor Mary-Ann Baldwin and City Councilors have raised your taxes by nearly
22%

and Council's pay by 82%

.
First, some background facts: 
Mayor Baldwin and City Council took office in Dec 2019.

Each spring the council approves a budget for the upcoming fiscal year.

Raleigh's fiscal year runs from July 1 thru June 30.

The first budget this council approved and is responsible for was for fiscal year 2021 which began on July 1, 2020.

This council has approved budgets for FY21, FY22 and FY23.
We are going to examine these budgets and their effect on your Property Taxes and Service Fees. Service Fees are those for water, sewer and trash collection. You see those fees on the monthly bill you receive from The City of Raleigh.
The annual budgets set the rates for these taxes and fees and they are the direct responsibility of the Mayor and City Councilors.
The chart below details the changes in Property Taxes and Service Fees that are the direct result of actions taken by the current Mayor and members of City Council.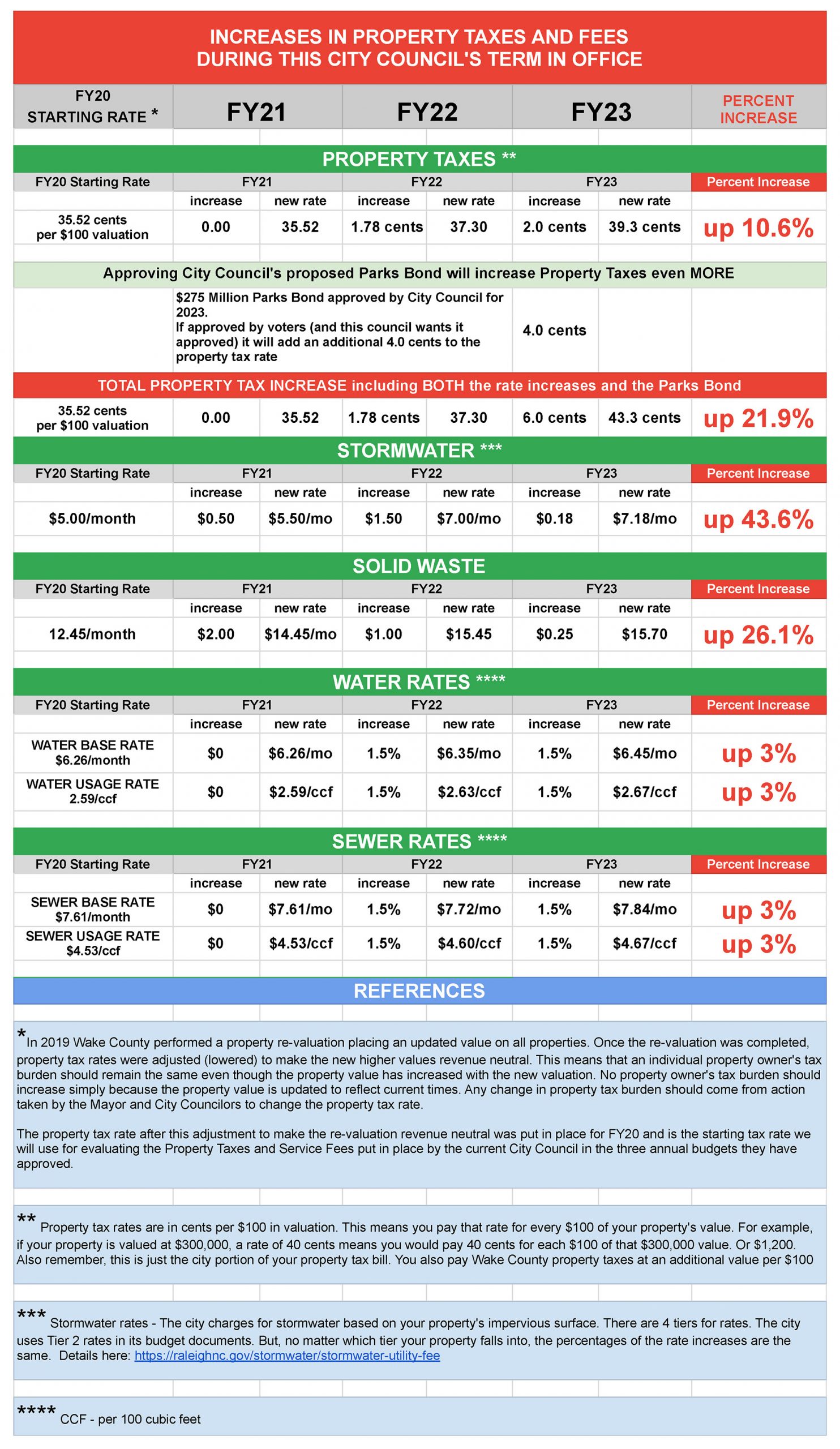 The chart below shows the details of the pay increase Mayor Mary-Ann Baldwin and the City Councilors voted for: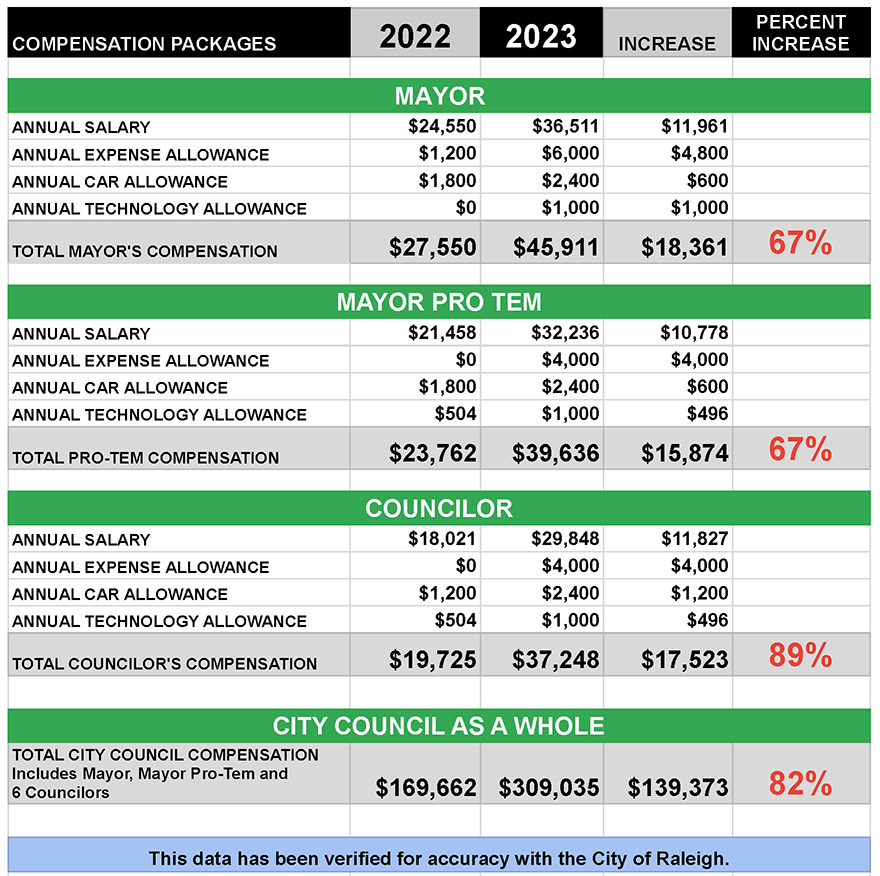 Reference documents showing the details of the Property Tax and Service Fee increases by budget year are shown below.
Click on the images to expand
If you appreciate the kind of reporting we bring to you
Please donate $10 or $20,
or whatever you can
to Livable Raleigh.

Thanks for supporting
your local watchdog!