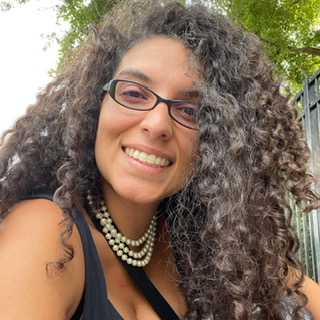 RCAC Chair Christina Jones spoke at the January 18 City Council meeting:
The Raleigh Citizens Advisory Council is made up of all Active CAC Leadership teams and meets on the 3rd Wednesday of every month on ZOOM. Council members are always invited to attend and present at any of our meetings.
A big thank you goes out to Mayor Baldwin for attending Mordecai's CAC last week and taking questions from residents. I'm very interested to see how the city takes action on your ideas of door-to-door engagement and meeting people where they are.
At our last meeting, I asked Council about their decision to give Dix Plaza and Play $12 million dollars from City reserve funding. I was contacted by Oscar Carmona, Director of the Parks Department, who I have the privilege of speaking with on a regular basis due to sitting on the Parks Board. He confirmed that City Staff CANNOT clarify any decision made by council, just as I suspected. I asked if my understanding of the facts were correct, and he agreed. So here we are, back to square one, asking for Council to help me understand their reasoning for prioritizing THIS park over many other needs in the community.
I want to highlight two possible uses for a sum of money that large.
First, could we look into using city owned property to build a village of tiny homes to help our community members who are homeless, transition into safer living conditions? Our Parks department is in desperate need of staff, so could part of the program also be to give our neighbors a meaningful job that helps get them back on their feet?
Second, in regards to rezoning cases, can we look into a call/text program that alerts residents within the 500-1000 foot notification threshold about an upcoming rezoning and/or meeting? The signs that are put out don't seem to reach enough people and this program might help increase participation.
I do understand that what is done, is done and cannot be undone. My point in bringing up these options is that communication with people in the community may open possibilities to solutions never even thought of. As I pointed out last meeting, community members are the ones who alerted you all of the need for equity in our parks community centers and that has, thankfully, been addressed. Community members are your allies, we work together to help you build Raleigh into the amazing city it is. Allieship begins with conversation. Taking a genuine interest in what your constituents care about goes a long way in building partners. You were not elected to blanketly make decisions; you were elected to represent your communities.
Stop hiding behind City Staff and sending residents on a goose chase who are trying to understand decisions made by you.