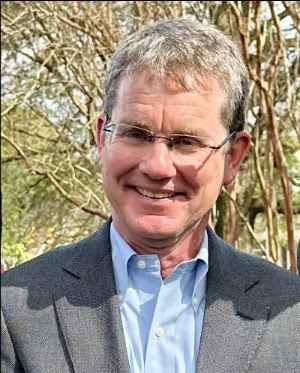 Chapel Hill Town Councilor Adam Searing recently wrote to his constituents about the move to eliminate single-family zoning. He has given us permission to excerpt some of his comments:
Elimination of single-family zoning requirements still moving forward despite massive resident opposition and increasing evidence of failure in other communities.
People want to believe that eliminating single-family zoning restrictions will significantly increase housing supply for middle and lower-income families. But the building body of real-world experience and increasing research is showing this simply isn't true or the effects are minor and often just benefit the most well-off. Balance this against the enormous unpopularity of these changes from the residents who actually live in affected neighborhoods and it becomes clear we would be much better served by focusing on other strategies to achieve our housing goals.
Every month I find more information how this proposal is really all about investors making money off of converting our single-family neighborhoods and – this is crucial – the latest research from respected independent nonprofit organizations like the Urban Institute showing proposals for more dense zoning like this do nothing to increase middle income and lower income housing or reduce rents.
The largest study to date found a small (0.8%) increase in housing in the community for the most affluent however – the opposite a ringing endorsement. 
The continuing drumbeat of research studies coupled with plenty of real-world examples is finally creating more media coverage of abject failures of these "build everywhere at any cost" tactics as detailed in the articles below:
In Arlington, VA, which just eliminated single family zoning requirements, investment groups are now taking over properties to tear down and are already marketing "targeted 35%+ return on investment" and "Minimum Equity Commitments of $50,000" to potential investors!
In Austin, TX an in-depth balanced investigative article on this issue detailing how growth has meant lots of ultra-luxury apartments and not much else:
Cities Keep Building Luxury Apartments Almost No One Can Afford: Cutting red tape and unleashing the free market was supposed to help strapped families. So far, it hasn't worked out that way. Bloomberg News, April 21, 2023
The new Urban Institute comprehensive study on the effects of zoning reforms to encourage density in over 1,000 US cities finds little help for any but upper income households:
Land-Use Reforms and Housing Costs: Does Allowing for Increased Density Lead to Greater Affordability?, Urban Institute, March 29, 2023.
See an overview article in Governing, "Zoning Changes Have Small Impact on Housing Supply."
The study's two main conclusions:
A tiny 0.8% increase in housing supply in areas that made zoning changes but only for "above-middle-income" households – or, in plain language, the wealthiest folks in the community. No effect was observed on housing supply for people with lower incomes.
The zoning changes did not lead to any increase in affordable rental units.
If you appreciate the kind of reporting we bring to you
Please donate $10 or $20,
or whatever you can
to Livable Raleigh.

Thanks for supporting
your local watchdog!