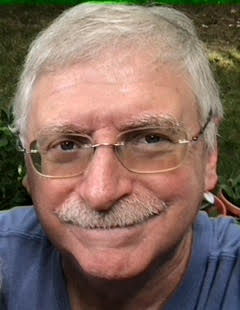 Longtime Raleigh resident Larry Helfant spoke at the October 5 City Council meeting and delivered the following remarks:
Mayor – shortly after you took office, you created a Strategic Plan for 2021 to 2025. This plan addressed the needs of the community and the focal points of this administration. The plan is sound and addresses many of the needs of your electorate. It is the execution of this plan that causes concern.
I want to bring your attention to two areas of the strategic plan: Safe, Vibrant, and Healthy Communities and Affordable Housing. I follow the monthly meetings of the Safe, Vibrant and Healthy Communities committee that you administer to see if there is any progress to address areas of this plan. Of late, the meetings seem to be tied up with rezoning issues, such as Z-53-20, where you are trying to negotiate an amicable settlement between the developer and the residents.
I may be mistaken, but I think this rezoning has been continued since it was first brought to Council in June and has been a subject of your committee since then. It is a basic problem that plagues many rezoning efforts in Raleigh – infrastructure deficiencies and development location. Here is a novel approach, address and fix the infrastructure problem before you decide on the future of the rezoning approval. It would be a win / win for the adjoining residents and for Raleigh.
However, rezoning issues are not what this committee was created for, nor is it an objective of the strategic plan. I am sure that the public would love an explanation as to why this case has occupied so much of your time and continues to be on the agenda for the Safe, Vibrant, and Healthy Communities committee when so many other issues are more pressing in todays times.
One of the primary objectives of the Safe, Vibrant and Healthy community is to promote a clean, engaged community environment where people feel safe and enjoy access to affordable housing and community amenities that support a high quality of life. In reality, homes are being condemned and people are being evicted or selling their homes because they have no choice. Where is the City's role in this? Do you have a plan to combat continued gentrification or a means to keep housing affordable? I know that you think you are addressing the problem by spending taxpayer money. While the recent move of buying a hotel seems like an answer, it is only a partial solution. Who will manage the hotel and how will it remain affordable? Please develop a plan to maintain affordability, either through property purchase, better use of City housing inventory or home assistance to keep people in their homes. Keep the American dream of home ownership alive. Please give affordable housing a higher priority in committee or Council.
Bottom line, please refocus your energy on the strategic plan and develop policies and guidance to improve the lives of all residents at all income levels. When you spend money, it should be an integral part of a need to meet those goals.