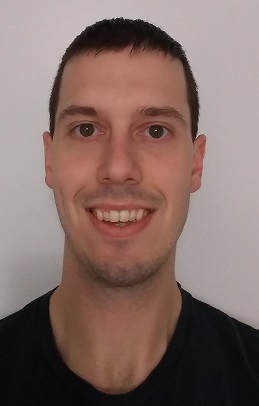 Cole McMullin, an active member of Raleigh Democratic Socialists of America
In the Spring of 2020, GoRaleigh suspended fares in response to the COVID-19 pandemic. Included among the reasons cited was the need to minimize contact between drivers and passengers to decrease spread of COVID-19. The suspension of fares demonstrates an intuitive understanding that public transit is a worthwhile investment to ensure residents are able to travel the city in an environmentally-friendly manner, and that the working conditions of transit workers is essential to ensure that public transit continues to run at a high level of service. As Raleigh city government struggles to address the inequities of bench and shelter placements at stops (1) as well as a reduction in transit service (2), it is imperative that the labor of transit workers does not go overlooked or undercompensated.
One could argue, and rightly so, that the hard work of transit workers has gone undercompensated in Raleigh and throughout the state. For instance, Wake County school bus drivers held a "sick-out" in the fall of 2021 where drivers simultaneously called out of work sick to protest stagnating wages despite an increased workload (3). And most recently, in August 2022, Raleigh's transit system provider, GoRaleigh, announced that it was reducing the frequency of twelve of its routes through to January as a result of a bus driver shortage (4). Presumably, this shortage is due to low wages and unsatisfactory working conditions. This reduction is yet another setback for GoRaleigh as it recovers from a drastic decline in ridership since the start of the pandemic.
Raleigh City Council would do well to listen to the transit workers of GoRaleigh services who have made their concerns known, in terms of both wages and working conditions, particularly as Raleigh moves towards a transit-oriented approach to development. At the beginning of the COVID-19 pandemic, the Local 1328 chapter of the Amalgamated Transit Workers Union put forth a list of ten demands of GoRaleigh management. To the credit of GoRaleigh management, demands such as entry via the rear door, providing PPE, and requiring masking and social distancing on buses were addressed; however, demands aimed at providing for the financial needs of transit
workers were largely ignored. In several instances, transit employees exposed to COVID-19 were required to use their personal sick time to quarantine while awaiting test results. There was not an increase in sick time or a dedicated COVID-19 allotment. This policy particularly disadvantaged transit employees with fewer years of service who lacked the necessary level of accrued sick time for paid leave during quarantine.
At a time when there is a national shortage of drivers, retention of talented workers is more essential than ever. The failure to adequately provide the tools transit workers need to do their job safely and effectively, as well as the failure to meet transit workers' financial needs during quarantine, has harmed the future ability of GoRaleigh to retain talent. This in turn will have had a negative impact on the quality of public transit in Raleigh, and be an additional obstacle to making public transit more equitable.
References
1. Why doesn't she have a seat?
2. GoRaleigh temporarily limits service
If you appreciate the kind of reporting we bring to you
Please donate $10 or $20,
or whatever you can
to Livable Raleigh.

Thanks for supporting
your local watchdog!