Does Raleigh's African-American community deserve an Affairs Board similar to the board recently created for the Hispanic and immigrant community?
At the Jan 5 City Council meeting, two residents spoke eloquently asking the city to create an African-American Affairs Board. Watch the clip to hear these comments and Mayor Baldwin's denial of their reasonable request. Why did this Council approve a Hispanic and Immigrant Affairs Board in the last year, but won't create one for the African-American community? Similarly, why did this Council set up a Police Advisory Board with designated slots for representatives of the LGBTQ+ and Hispanic communities, but not initially an African-American representative?
Ms. Quanta Monique Edwards: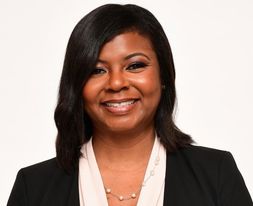 Hello my name is Quanta Monique Edwards.
I am a graduate of Enloe High School. I'm definitely a Raleigh native and I'm also a graduate of UNC Chapel Hill. I run a very successful real estate firm in the Raleigh city limits. I want to thank everyone on the City Council today for allowing me to speak. I am here to talk about me wanting you to support the formation and the creation of an African-American Affairs Board.
I believe that this board is necessary because the city of Raleigh maintains a consistent amount of disengagement as it relates to the Black community. I feel like there are a number of opportunities for Black people to get involved in matters throughout this city and it does not happen. And, since the city of Raleigh does not fully engage the Black community on a multitude of levels and those levels very specifically would be Black home ownership, Black business, Black engagement, and Black discourse. Very specifically Black citizens make up 29 percent of the entire population according to the U.S Census as of July 2019 for the city of Raleigh.
I believe that Black people contribute a lot to this city and it is not something that is readily put forth in our community and it's definitely not enough discourse and engagement as it relates to Black citizens. Many times we do see Black citizens engaged with the city on many government affairs levels but they're not engaged in a way that actually brings about what I would consider positive outcomes for the Black community as a whole. Right now you do have a Hispanic or Latin American board which of course makes a lot of sense because the city of Raleigh has a population that supports that at 11 percent. But with the Black community being at 29 percent, this is something that the city of Raleigh again fails to engage. When it comes to the growth and improvement of African Americans.
When the City of Raleigh does engage Black citizens around Black issues, the discourse occurs mostly with Black people who have " perceived power and influence". Or some sort of " black blessing". What Black residents see are singular individuals or those linked to those individuals being advanced in the name of blackness. However, those individual moves don't lead to the advancement of thousands. Just one or two, every now and then. This is a sloppy strategy that can be improved with the creation of this board. The African American Affairs Board would improve circumstances of the Black community as a whole and lift up the voices of Black residents from all levels of economics and education about the things that are truly happening to Black people.
So I am here today to ask all of the members from the City Council to support the creation of an African-American Affairs Board and to support that happening in the year 2021 prior to the October 2021 election. Thank you very much for your time and I hope you will firmly consider that.
Dr. Kimberly Muktarian: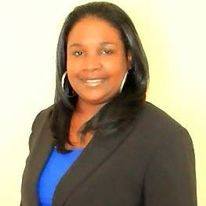 Good afternoon to the city of Raleigh's council members as well as the city of Raleigh residents.
My name is Dr. Kimberly Muktarian, president of Save Our Sons and I am a Raleigh resident.
Today I am addressing the issue for the need of the creation of an African-American Affairs Board. As you well know in the city of Raleigh Black African-Americans are struggling significantly in numerous areas and many of those areas overlap from poverty to homelessness to unemployment to Covid-19 to police brutality to racism. We are lacking in so many areas and our issues are scattered abroad.
Prior to Covid-19 the CACs were dismantled. The CACs were an avenue used to inform citizens across the city of Raleigh and it was very essential for Blacks to have such a mechanism to reach our communities. We no longer have that.
In the meantime our young people have died in various murders across the city. And, when one of our people died there are at least three to four people attached to that murder. There is a crisis and the city of Raleigh has not yet rebuilt or addressed those crises. Instead they have chosen to look at things from a national perspective and ignore the things that are going on right here in our own backyard. We had 31 murders last year during the 10-year tenure of our own Mayor Baldwin. We have four Black murders by police officers and no one publicly said anything about them.
Those murders also are attached to drugs, homelessness, unemployment. All of the issues that we are still talking about today and again with an African-American Affairs Board we can bring all these issues into one centralized location. Just like you have an affairs board for the Hispanic population.
I don't think at this point that we can do without an African-American Affairs Board. And I think with this in place it brings us the solidarity that makes Blacks feel welcome and a part of the city of Raleigh once again as we see little by little our existence has been erased, We are still fighting for our existence from Downtown South to the edges of the city and I would like to see that when we talk about social justice that it is reflected in our lifestyle it is reflected beyond murals on a wall. When I go downtown I do not see our population represented.
Click on the image here to watch the clip and then ask yourself why Mayor Baldwin denied the request for an on-going, permanent board and instead offered the Human Relations Commission and a special series of meetings? Also note how she dismisses the speakers by referring to them as "Whatnot". This is the same mayor who insists on the use of honorifics at the council table. But, she can't manage to show the same respect to members of the public speaking to the council.