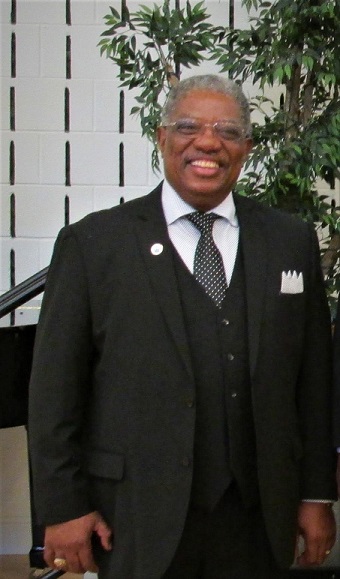 Dr. Lane is a native of Philadelphia, PA and received his bachelor of science degree in Animal Science from North Carolina Agricultural and Technical State University, Greensboro, NC. He received his Veterinary Medical Doctoris (VMD) from the University of Pennsylvania. Dr. Lane holds membership in several professional and social organizations including the North Carolina Association of Minority Veterinarians, NCA&T Alumni Assoc., and is included in the Who's Who Listing published by the Digest of Black Men in Veterinary Medicine.
Within the community, he is President of the Brandywood Neighborhood Association, Acting Chair of Brandywood Neighborhood Community Watch Group, Chairman of the Southeast Citizens Advisory Council, and a member of the Raleigh Citizen Advisory Council and Raleigh Citizen Planning Council for the Barwell Road Park Master Plan Development. He previously served as a member of the Raleigh Citizen Planning Council for the Moore Square Park Master Plan Development. Dr Lane is currently a member of Raleigh`s Community. Engagement Board.
Vice Chair Latonia Williams submits this report from the meeting:
May 4, 2023, SECAC held our first in person meeting since covid and it was a packed house.
The interest is still there and CAC's are needed.
Why? Because it keeps you connected with City, RPD, Wake County Sheriff and everything that's happening in y(OUR) community.
We need YOU to help us stay engaged. Share and Stay connected. It's great to see familiar faces.
Key take away: Neighbors Help Neighbors, Be that Neighbor!!!
Thank You for all those who came out Corey Branch, Raleigh City Councilor – District C,  Raleigh Police Department,  Wake County Sheriff's Office, COR Housing & Neighborhoods, COR Community Engagement.
Special Thanks to Southeast Raleigh Promise for providing snacks and drinks for attendees.
Watch a report from CBS17: Citizens Advisory Council gives Southeast Raleigh community chance to hear from leaders, express concerns | CBS 17
Thank You to the community and Voices Are Heard.
Latonia Williams
SECAC Vice Chair
More CAC Data Available
Follow SECAC on Facebook: Southeast Raleigh CAC
More CAC information: Livable Raleigh Resources  
Map of CACs: Raleigh CACs 
Video: The Benefits of CACs 
If you appreciate the kind of reporting we bring to you
Please donate $10 or $20,
or whatever you can
to Livable Raleigh.

Thanks for supporting
your local watchdog!