David Cox, PhD, the three-term District B representative on Raleigh's City Council, submitted the following "Guest Blog" to Livable Raleigh for publication.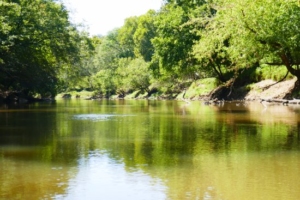 The Richland Creek watershed drains into the Neuse River. Why is that important? Because City Council is considering removing the forestation requirements for the watershed. Trees are vital for ensuring the health of the Neuse River. They absorb water and through transpiration help to remove pollutants. Their roots hold the soil in place and prevent sediment from entering our streams that drain into the river.
I am a member of the City Council's Growth and Natural Resources Committee along with Council Members David Knight and Stormie Forte. The committee is chaired by Council Member Nicole Stewart. We, as a committee, have been discussing inconsistencies between the city's Richland Creek Watershed forestation requirement and the impervious surface rules brought to our attention by a developer. The forestation rule requires 40% trees in the watershed, allowing up to 60% for development. In contrast the city code also allows up to 70% impervious surface. Clearly, we can't have both.
We ended our previous meeting with a proposal by Council Member Stewart to retain the forestation rule but to resolve the conflict by either decreasing the amount of required forestation or by decreasing the amount of allowable impervious surface, perhaps compromising at 35% forestation and up to 65% impervious surface.
When I arrived at the most recent committee meeting on 10/27, I expected to continue this conversation to keep the forestation requirement for the Richland Creek Watershed but to tweak it a little and add some exceptions to address the inconsistencies in the regulation.
Instead, City Attorney Robin Tatum pointed out that the preferred legal approach allowed by our local act granted by the State is to create a Resource Management District. This was all new to me so I followed up with Robin to obtain some more details.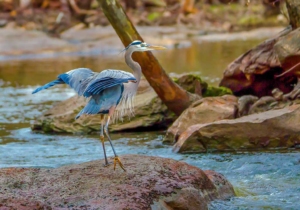 For those who don't know, the NC State Legislature passes "local acts" that are specific to individual communities. One of Raleigh's local acts allows the City to regulate trees in certain designated areas. Two of those areas are in a "reservoir" watershed and in something called a Resource Management District. There is a dispute about whether or not the Richland Creek Watershed is or isn't a "reservoir" watershed. The City Attorney said she is looking into getting that clarified.
In any case, the City Attorney said a cleaner approach legally is to create a Resource Management District. Once the district is established it would be applied like any overlay district through a rezoning process. It would be advertised in the paper, it would go to the Planning Commission for review, and eventually come to Council for a public hearing and a vote.
I like this approach and support it. That way we can hear all concerns and develop a Resource Management District that addresses everyone's concerns.
Council Member Stewart, however, opposes this approach preferring to eliminate the forestation requirement entirely and instead create a city-wide tree ordinance. But there are serious problems with that approach.
Going back to what the City Attorney told me, we don't have authority from the State to create a city-wide tree ordinance. It would require another local act to do so. However, we do have the authority to regulate trees in Resource Management Districts – which is exactly the mechanism the City Attorney proposed for the Richland Creek watershed. According to the City Attorney, we could create Resource Management Districts elsewhere in the city as needed and can customize them for each area.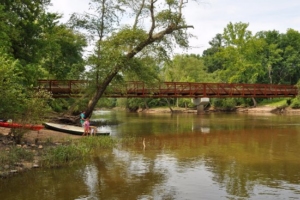 Second, creating a city-wide tree ordinance will take at least six months to a year. And who knows what it will look like at the end of the process? In the meantime, if we eliminate the forestation requirement in Richland Creek, then all bets are off. The 17 acres at Raven Ridge and Falls of Neuse that we worked so hard to get rezoned (the property next to Mt Pleasant Baptist Church) will likely be clear cut. We were counting on the forestation requirement to prevent that from happening. All properties up and down Falls of Neuse as well as elsewhere in the watershed would be at risk.
To summarize, we have a few options:
Remove the forestation requirement entirely – I oppose that approach
Keep the forestation requirement and work towards a city-wide tree ordinance – I oppose that approach as well. We don't currently have that authority and there is too much uncertainty about what the result will look like even if we did have it.
Keep the forestation requirement and create a Resource Management District – I support this approach. It satisfies immediate needs and will result in tree regulations customized for the Richland Creek Watershed that arise from public discussion and consensus.
David Cox, PhD
Raleigh City Council
Click on the images to read more about the importance of the Neuse River