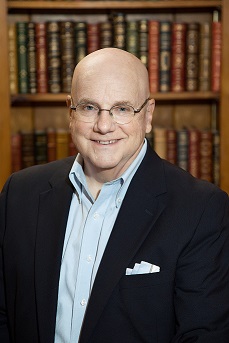 Terry A. Henderson is a native of the Hickory area and long-time resident of the Hayes Barton neighborhood in the Five Points area. He is a UNC-Chapel Hill graduate with a BA in English and Political Science and  a Masters in Public Administration. His early career was devoted to non-profits for improving the quality of local government in North Carolina. After 9/11, he worked for Fortune 500 companies in defense and  national security, including as business development director for the Lockheed Martin Corporation. He is the author of "Hayes Barton @100-Stories of the People, Places and Events that Shaped Raleigh's Premier Neighborhood." He affirms the need for more, safe and affordable housing but feels repealing the Missing Middle and restoring Raleigh's zoning are especially important because it represents a threat to single-family homes and undermines the historic, architectural, family and cultural values in every part of Raleigh.
Terry delivered the following comments to City Council on November 1, 2022:
If you were asked what lessons you have learned from the Missing Middle, as a mayor and council, I have no idea what you would say. Never mind, here are the lessons for a new mayor and council:
1) Include a thorough citizen engagement among a wide cross section of city residents, not just whoever Zooms in during Covid. You mistook silence for consensus, and you are caught up in your own echo chamber.
2) You did not evaluate the considerable negative aspects and unintended consequences of the MM experience elsewhere. What were the options from which you chose this one?
3) You did not have specific goals and expected outcomes for affordable housing, just a scattershot, haphazard plan you hoped would eventually work. Hope is not a plan.
4) Successful projects think big and start small. You took a machete approach when it needed a scalpel. A pilot project might have been the way to go.
5) You didn't provide safeguards to keep speculators and developers from taking advantage and gaming the system.
6) You didn't provide a cost/benefit analysis to help the public better understand the risks and rewards of such unprecedented and far reaching legislation that you played down by calling them "text changes."
7) You shirked your accountability by taking the city council out of an important decision-making process and leaving it to administrative staff for which there is no notice, no hearing, and no appeal. In the vacuum, it is  developers who will make decisions about Raleigh's growth.
8) You ignored the architectural, historic, and cultural context of neighborhoods that have played a key part in what makes Raleigh desirable. You thought this was just about Hayes Barton and you will find out that you underestimated neighborhoods in every part of this city.
9) You squandered the public's trust by taking away transparency for how you make decisions: changing the election rules to favor yourselves, little public input, closed meetings, extending your term, and accepting major contributions from developers seeking and getting favorable treatment.
10) Your leadership has been lazy and clumsy for trying to copy other cities like Portland or Minneapolis or Seattle when Raleigh has its own requirements. The Missing Middle you have in place is an urban planning fad that like others will be on the ash heap of history as a costly and failed experiment.
Because of your approach to the Missing Middle, in the short term, that is to say your elected council term, I predict the following:
Continued runaway growth at the expense of current infrastructure needs
Housing prices will increase
Land prices will increase
Rents will increase
Taxes will go up
Affordable housing will be retarded not aided, because affordable units will be torn down to make way for market rate housing
Developers will continue to have a field day because you have encouraged them to tear down single family homes to replace them with more lucrative multiplex housing at market rates.
Outside and foreign companies will continue their voracious buying up of homes and neighborhoods as we have already seen in Raleigh.
Neighborhoods will be destabilized by tearing out the fabric that has knitted together generations of families and friends. These are the people that built Raleigh. You will go down as the people who tore the neighborhoods apart.
Restore Raleigh's Zoning!
If you appreciate the kind of reporting we bring to you
Please donate $10 or $20,
or whatever you can
to Livable Raleigh.

Thanks for supporting
your local watchdog!