One of the core tenets of Livable Raleigh's platform is Environmental Excellence – "
The protection of Raleigh's natural resources – air, water, trees and landscapes — must be integral to every public action."
We are pleased to help promote Meredith College's Art Galleries premier exhibition for Fall 2022, entitled Jenny Blazing and Carin Walsh: Turning Point, which runs from September 2-October 1, 2021 in the Frankie G. Weems Gallery.
Gallery Director Molly Hull describes the exhibit:
Blazing and Walsh are both local artists whose work calls attention to human factors that are impacting the future of our world. This message is presented through two-dimensional, mixed media paintings, three-dimensional sculptures and installations. Accompanying the artworks are artists statements along with QR codes that allow visitors to dive into education material on the subject matter presented within each composition. At the conclusion of the exhibition is a Solution Station, which enables an attendee to take immediate action in the form of a written message to their local representatives.
This exhibit seeks to build an awareness that humanity is at a turning point in our battle against climate change. It presents the cold, hard truth of where we stand, laying bare the symptoms and harms we face as well as the catastrophic consequences if we ignore them. However, it also offers an optimistic message. At this unique moment, political, economic, technological and societal forces are converging in an encouraging direction. Blazing and Walsh's work strives to inspire everyone to recognize their own role in driving humanity towards solutions to this crisis.
Historically, the connection between art and social consciousness is significant. For centuries, art has been used as an avenue for the public to ingest and digest a range of subject matter. Art in this case is a vessel to inspire action.
This exhibition, Turning Point, represents a progression towards my administrative goals as Gallery Director, which includes encouraging community involvement in the arts while providing a model of diversity, equity, inclusion, accessibility, and sustainability.  Despite the challenges of COVID, Meredith Art Galleries has actively sought partnerships within the community, received accessibility training, and implemented educational programming that promotes a greater understanding of the exhibiting artist(s) and their artworks. With partnerships between local organizations such as Livable Raleigh, my hope is that our audience expands to include visitors, who would have not visited the Galleries otherwise.
Exhibition Events:
In-Person Opening Reception
by Registration only, Thursday, September 9th from 5:00-7:00pm
Registration is required to attend the event: Click here to register 
Please note that registration is limited to 30 people.
Gallery Talk held via Zoom
September 16th from 7:00-8:00pm
Registration is required to attend the event: Click here to register
All events are free and open to the public.
Note: The Frankie G. Weems Gallery operates on normal hours (Monday-Friday 9:00am-5:00pm; Saturday-Sunday 2:00-5:00pm). A mask must be worn at all times within the space, but pre-registration is not necessary to visit the gallery.
All admittance to campus is regulated by campus security at the main entrance. Event attendees and exhibition visitors will need to complete a self-assessment health form, provided through the Campus Clear App https://www.campusclear.com. Please complete this form and be prepared to show your results to campus security. If you are unable to complete this form, admittance will not be granted. On campus, a mask must be worn at all times and social distance guidelines must be followed.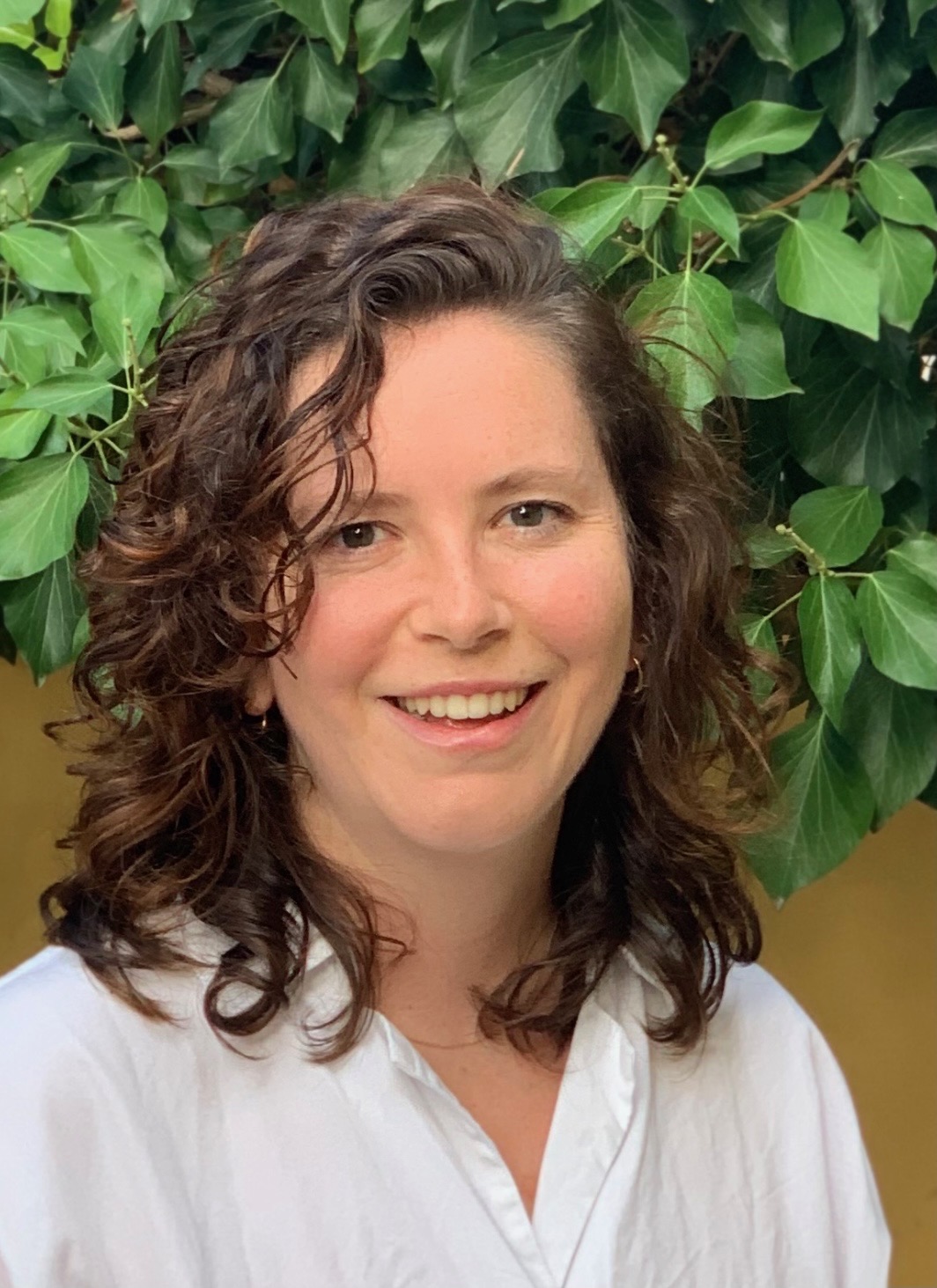 Gallery Director Molly Hull is a Raleigh native and Meredith alumna with an M.A. in Renaissance Art History from Syracuse University in Florence, Italy. After presenting her Master's thesis in 2017, Molly remained at Syracuse University in Florence for an additional two years as a Teaching Assistant. In this position, she travelled across Italy utilizing museums, churches, and historic sites as classrooms. Beginning in 2019, Molly worked as a lecturer for the education department at the Museo dell'Opera del Duomo in Florence. In this role, she taught groups of Italian students ranging in age from 12 to 25 years in both English and Italian languages. She worked to expand the department, offering educational workshops to American study abroad programs. In her current position as Gallery Director at Meredith, she strives to curate exhibitions that are accessible and engaging to various types of audiences.