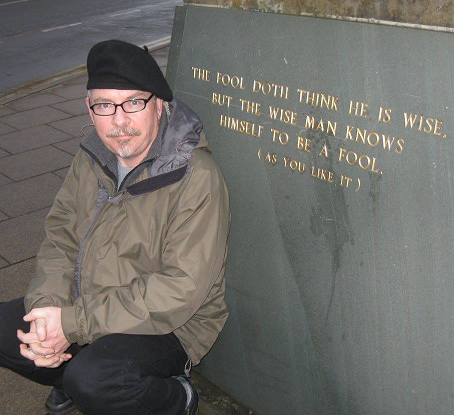 Chris Crew was born in Morganton, NC and moved to Raleigh in 1964. He's been a resident of Historic Oakwood since 1975.
Educated at NCSU and UNC-Chapel Hill, works for the State of NC in Public Safety. Preservationist, Cook, Trombonist, Brewer, Choirboy, Grandfather.
Chris delivered the following comments to City Council on August 15, 2023
Ladies and Gentlemen:
The Board of Directors of the Society for the Preservation of Historic Oakwood (SPHO) wish to express concerns about the potential impact of certain proposed zoning changes associated with Raleigh's Transportation Overlay District (TOD). Over the past year, the Society has hosted and participated in a number of public outreach and input opportunities for Society members, local government officials, and our neighbors in the surrounding established neighborhoods including Idlewild, Long View, College Park, and Hungry Neck. Consensus built at these events suggests that almost everyone supports the growth and development of Raleigh and is in favor of establishing modern, efficient, and effective public transportation and affordable, environmentally friendly housing opportunities. There are, however, grave concerns about the un-advertised potential impacts of changes to the zoning laid out in the Comprehensive Plan and the Unified Development Ordinance (UDO) – both of which were carefully crafted based on considerable public input from a broad cross-section of stakeholders. Our concern is that the outcomes of the TOD zoning changes have been presented as a sure thing bringing only the best to the City, its property owners, investors, and residents.
We believe that hidden in the glare of the shiny promise are certain foreseeable outcomes including the loss of irreplaceable historic resources, strong neighborhood identities, generational wealth, and culture two centuries in the making. It is clear, that as the groundwork for both the BRT and TOD zoning changes were accomplished during the recent worldwide Corona Virus Pandemic, much of the activity and decision making took place behind closed doors and without robust opportunity for stakeholder input and very little evidence that the limited input received has been reflected in the current proposals. We believe that the UDO already addresses opportunities for appropriate growth in both commercial and housing construction and that rapid, dense development of areas that include naturally occurring affordable housing, historic and ecological resources can happen naturally and in accordance with existing guidelines laid down in the Comprehensive Plan and UDO. Established neighborhoods, historic resources, and historic cultural patterns deserve the broad protections put in place by these agreements and should not be wiped out by wholesale changes that favor real estate speculators and the development industry.
We urge you to strongly support neighborhoods and local cultural identities and consider very carefully whether these drastic changes to established zoning principles are warranted. If rapid and dense development is desirable and economically sound, developers have an established process for seeking zoning changes – this process and the work that went into development of the Comprehensive Plan and UDO should be honored and protected. Once our history and culture are erased, once our trees and natural vistas are eradicated, there can be no return. Preservation is not Nimbyism, it is not elitist, it is not anti-growth, and it is not fossilization. Preservation is care by design, intent, and action.
Thank you for caring and for your service to your fellow citizens of Raleigh.
If you appreciate the kind of reporting we bring to you
Please donate $10 or $20,
or whatever you can
to Livable Raleigh.

Thanks for supporting
your local watchdog!