The following comments were submitted to Livable Raleigh for our consideration and we are publishing them as part of our commitment to Community Engagement.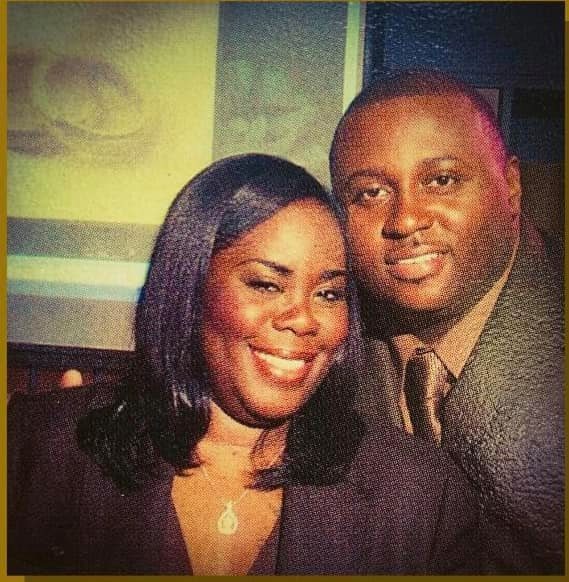 Eugene & Kesha Myrick are Shaw University Alumni who are the founders of the Save Our Shaw Coalition.
Kesha Monk is a full-time media professional; having worked as a radio personality in markets such as New York, Los Angeles, Chicago and Boston. After a devastating cancer diagnosis in 2011, she had to make a career pivot and became a voiceover artist. She has been the live announcer for the Tony Awards, The Soul Train Awards 6 years in a row and even voiced a GM commercial that aired during the Super Bowl this year. Her voice has been behind various major political campaigns across the country including President Biden's Democracy Summit, Thom Tillis for Senate and Raphael Warnock in Georgia. 
Eugene is super active in the SE Raleigh Community – working primarily with seniors and providing guidance to our local youth. He ran for public office against an incumbent with a multi-million dollar war chest in the name of saving his community from gentrification in his hometown.
For the past year, the Shaw University Rezoning Case has been touted as somewhat of a "family" matter –  with issues that should only concern its alumni, students, faculty & staff. Social media conversations suggest that Shaw is a private institution and "they" should be able to do "what they want" with THEIR property.
This couldn't be further from the truth.
Shaw University undoubtedly belongs to ALL OF US.  Whether you're a proud graduate who lives on the other side of the globe, a SE Raleigh community member who resides in an adjacent neighborhood of its downtown campus or someone who lives in the Outer Banks.  The existence of Shaw University is of immeasurable importance to this nation.
Shaw is a historic institution and the home of many firsts. The mother of the civil rights movement is a Shaw University graduate. Shaw University Alumni are comprised of some of the brightest doctors, lawyers, scientists, educators, community leaders from all over the world. OF COURSE we're in favor of an institution that is viable, progressive, who is and is willing to grow and strengthen its brand.  But not at the cost of obliterating its history.
The name of our movement is Save OUR Shaw because the impending rezoning request will impact all of us. Erecting residential towers with up to 30-40 stories will cause the taxes of SE Raleigh residents to soar which could cause catastrophic displacement of families who have lived here for over 100 years. The construction of massive structures could potentially cause structural damage to YOUR home due to excessive drilling.  Shaw may be a private institution – but accepts federal financial aid for their students.  YOUR taxes help pay for that.  This is not a "THEM" issue. It's an "US" issue.
We have been desperately trying to let our voices be heard – but several council members have been totally non responsive to our meeting requests. Mary Ann Baldwin has blocked our emails and the City Attorney for the planning commission has not responded to our concerns about a serious conflict of interest issue regarding a commissioner and Shaw University Board of Trustee member.  We need to remind City Council about the importance of true community engagement.  We, the taxpayers of this city, MUST BE HEARD. It is not acceptable to have selective attention from the stewards of our city only during election season.
Please click THIS LINK for more additional insight as to why we need your help.