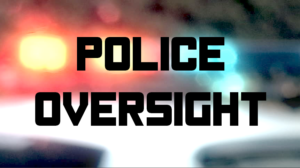 We at Livable Raleigh are very pleased that the Raleigh City Council wants a more powerful Police Advisory Board. On Tuesday, the Council voted unanimously for a letter to be sent to all three branches of state government asking for additional powers. The Council wants authority to provide more transparency, oversight, and power to our community.
The City Council created the Police Advisory Board in February, but because of state laws it has limited abilities. Right now it can review police procedures and contribute to policy development, but it can't investigate allegations of police abuse or provide oversight.
Councilor Jonathan Melton wrote the letter, and introduced it during the City Council meeting. He said, "The police advisory board is limited in its current authority. It certainly falls short of what some members of the community have asked for, and it falls short of what I campaigned on."
Two thumbs up for Mr. Melton taking the initiative and following through on a campaign promise. Given all the recent protests against police violence, this is a great opportunity for the people to be heard. Let's hope the State listens!