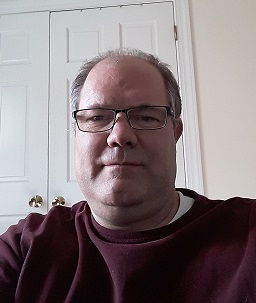 Shane Collins is a concerned citizen who has lived in two different areas of Raleigh since 2001. He likes to work and volunteer in the community and loves a good walk around his area. Shane and his wife have looked and lived in other areas and states and are happy to call Raleigh home. Shane spoke at the February 1 City Council meeting.
Text change TC-12-21 relating to Live/Work businesses appears to mean there will be no notice to close neighbors about the proposed businesses, and no review at all by the Board of Adjustment.
Another text change, TC-11-21 relating to Parking Regulations, states new businesses are also NOT required to provide any parking spaces for their employees or customers.
I was notified that public comments would be limited to two minutes per speaker on these destructive text changes that could alter neighborhoods forever. I get two minutes to save my largest investment. It takes longer than that to order and pay for a coffee.
So where would these customers of the neighborhood pop up businesses park?… in the street, on the lawn, or just drive by a pick up window from 6am to 11pm seven days a week? There is no required minimal parking, customers would just mill around the business on foot or driving by, clogging up streets and creating congestion for fire and police.
I experienced a rezoning in my neighborhood, Quail Hollow-27609, which involved changes with ample notification, multiple community meetings, and regulations placed on new businesses/parking/lighting/fencing/hours of operation.
The impending text changes seem to bypass all restrictions and neighborhood protections. I would like to see more input allowed by homeowners for upcoming developments so that we can protect our biggest and most important investment, our homes.

We also want to ensure the safety of our families by controlling the areas surrounding our homes. The proposed text changes will put the safety and comfort of our communities at risk by allowing unregulated businesses and unwanted traffic, congestion, visitors to enter our neighborhoods from 6am -11pm every day and night.
I did not purchase a home next to a gym, nail salon, sweepstakes parlor, burger joint, manufacturing plant, clock shop, or art studio because I wanted to live in a bedroom community, not a strip mall. These text changes could potentially bring businesses with signage, bright lights, congestion, and storm water drainage from 6am to 11pm, seven days a week.

There would be no regulation of these neighborhood pop up businesses because the neighborhoods were not set up for pop up businesses and homeowners would flee these areas, creating blighted areas, all because of text changes stripping neighborhoods of their community feel and purpose. Please reconsider the impact these text changes will have on the neighborhoods we live in. Think what it would be like to live next to a burger joint or sweepstakes parlor in your neighborhood.