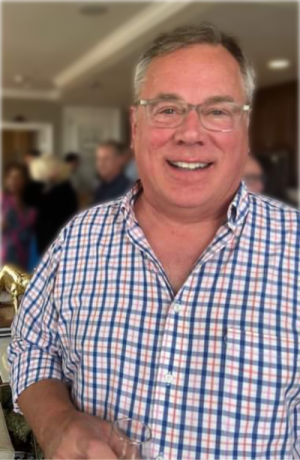 Woody Biggs describes himself: "As born and bred North Carolinian, I grew up in eastern NC and have lived in Raleigh for 30 years.  I have seen the astronomical growth here and the good and the bad that comes with that.  I love our city and want it to be the best it can be and a safe place for all residents."
Woody delivered the following remarks at the June 6, 2023 City Council meeting:
I have been coming here since December 2022 to talk about Glenwood South crime and noise issues. After my appearance May 2nd Councilwoman Patton emailed me to thank me for coming and talking about these issues. Councilman Melton emailed asking to meet and discuss the issues. We met and I could tell Councilman Melton gets that Glenwood South is a mess. I would like to thank you two for showing interest in the Glenwood South issues.
When I was here May 2nd I brought up the recent issue which had happened at Governor and Mrs. Cooper's personal residence. I brought up the incident for several reasons.
First – I knew the Cooper name would get the city's and media's attention.
Second – The lack of action by the city is allowing Glenwood South problems to spill over into surrounding neighborhoods.
Third – I knew the Forest Park neighborhood would get immediate attention because of the Cooper name as evidenced by the media reporting Mayor Baldwin was going to call Mrs. Cooper the next day and Raleigh Parking Authority went thru the neighborhood the following weekend telling people they could not park there at night.
Now, the Glenwood/Brooklyn neighborhood, which does have nighttime parking restrictions for residents only, has been terrorized for over 10 years and continues so to this day. They have had to beg, and beg, and beg the city to do something. And who knew all they needed to do was get Governor and Mrs. Cooper to buy a house in their neighborhood and they would get attention right away.
Now onto noise, for about 1-1/2 years the city has been talking about revising the current noise ordinance which is horrible and almost impossible to enforce. On Dec 6th the previous city attorney said, in the council meeting, the new noise ordinance would be out in about 2 months.
While I know anything city government does moves at a glacial pace we are now 6 months out. I know the council has seen the new noise ordinance so I and many other Raleigh residents want to know exactly when do you intend to pass it.
UPDATE – Just four days after Mr. Biggs delivered these comments to City Council there was a shooting near Glenwood South where three men were taken to the hospital with gunshot wounds. The story is here: Shooting near Glenwood South
If you appreciate the kind of reporting we bring to you
Please donate $10 or $20,
or whatever you can
to Livable Raleigh.

Thanks for supporting
your local watchdog!