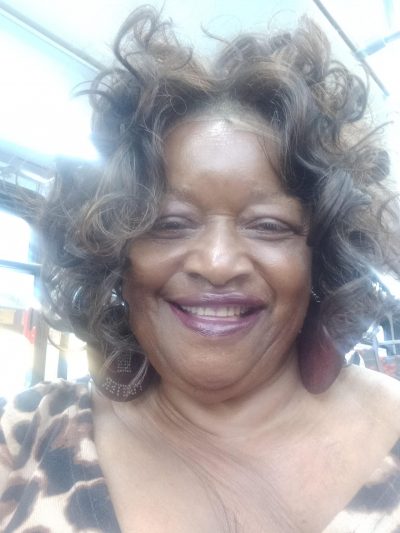 Octavia Rainey is an outstanding volunteer and community leader. Miss Octavia says "I have been involved in neighborhood issues and fighting for justice since 1969. I spoke at my first City Council meeting when I was 17 years old. I have strong concerns about gentrification and Black people being forced out, priced out, shut out, and taxed out of Black Neighborhoods. The banks are redlining Black borrowers for white borrowers in Black neighborhoods. The city planning department is culturally insensitive of Black Neighborhoods. We have to fight for what is right.  We are repeating the past." Ms.Rainey is the former Chair of the North Central CAC.
Rainey spoke to City Council on June 20, 2023:
If you're coming down New Bern Avenue into the City and there has been a significant amount of rain and you want to make a left hand turn on Raleigh Boulevard, there is not a puddle, but a little river. You have to get into the straight lane to turn left, and when you get in the straight lane to turn left, you are then blocking up traffic. So something needs to be done about that drainage issue and it's been that way for I don't know how long when it's flooded.  So I would like to know can we get this particular issue fixed.
My name is Octavia Rainey and I have lived in College Park all my life. That is the only neighborhood I have ever lived in. On the corner of New Bern Avenue and Raleigh Boulevard it has flooded for over a decade.  A decade.  So you mean to tell me that over a decade you're only going to fix this for the BRT – Bus Rapid Transit. You talk about environmental justice. You know this council just celebrated Juneteenth and that is the most racist thing I've ever heard. So you mean to tell me as a Black person, I live like that. That is the only neighborhood I've lived in. I remember when it was only trees. And you're telling me that you're only going to fix it for the BRT – Bus Rapid Transit.  So that means that when the neighborhood changes from Black to White it's really a difference. It's a difference in everything that you do. You don't do it for Black people. So you need to say it.      You need to say that the changes coming on there for the BRT are not for Black folks. Step one You have proved it by fixing that problem for the BRT and that is not for Black folk.
You know I come up here and I talk and I talk but y'all don't hear a word, a word, a word. And that has a lot to do with racism. Yes, I am saying it. But I'm sick and tired of it. You know at my age I thought that there would be a difference. But there's no difference. The past is not far from behind us.
If you appreciate the kind of reporting we bring to you
Please donate $10 or $20,
or whatever you can
to Livable Raleigh.

Thanks for supporting
your local watchdog!