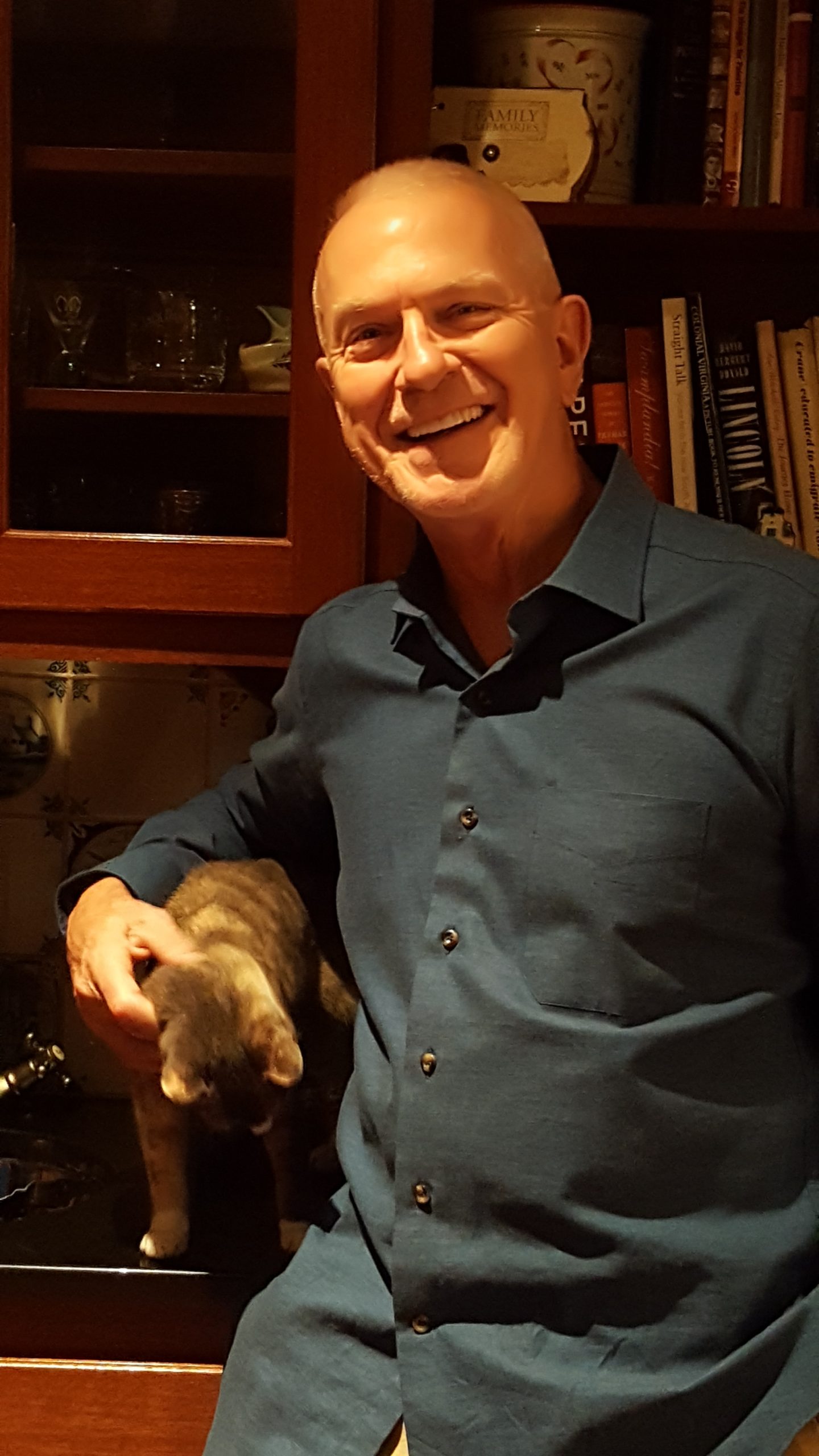 Frank Hielema is a native of Oxford, NC.  He holds degrees in physical therapy and epidemiology. He has lived in his present home in Raleigh for 30 years. Advocacy for justice at the national and international levels extends back to his senior year of high school. Now he finds that indeed, all politics are local, as he speaks out against Raleigh's implementation of the Missing Middle in Raleigh without sufficient public notice, citizen input or transparency. 
He is a member of the Steering Committee of Save Our Neighborhoods RestoreRaleighZoning
Frank delivered the following comments at the July 5, 2023 City Council meeting: 
One of the latest reported Missing Middle projects will be coming to 1424 Scales Street in Hayes Barton. Four naturally occurring affordable housing units in a mid-century modern quadraplex will be lost. Ten new townhomes will be squeezed onto the 0.71-acre lot.
The new three-story, ultra-modern townhomes, averaging 2,500 square feet will have 4 bedrooms. Each unit will also have a two-car garage. The price for each townhome is projected to be $900,000. I'm certain the new occupants will not be riding the bus running along the Glenwood Avenue Frequent Transit Area.
Are 10 units better than four? Not if four units which are so close to downtown and are affordable to Raleigh's workforce will be lost, unless the plan includes replacement of the lost affordable units.
This development illustrates, once again, the misapplication of the Missing Middle in Raleigh. It reflects the conclusion of the nonprofit Urban Institute that Missing Middle type zoning changes, in cities across the country, do nothing to increase the housing supply for middle, or lower-income citizens. Nor do they reduce rents.
Existing affordable quad is being replaced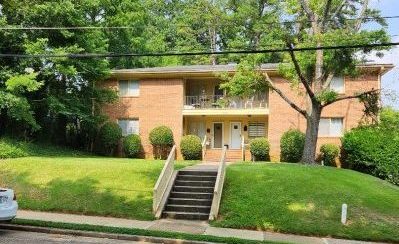 By new, unaffordable, luxury housing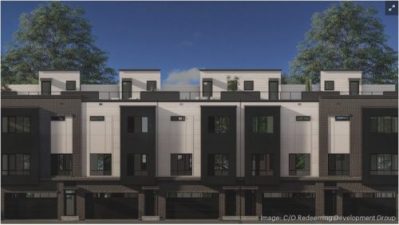 The changes have proven to have only a small effect, which is to increase housing supply for the most affluent. The ten ultra-modern townhomes to be built will not be in context with the established historic neighborhood.
If this property had instead come before the city council for rezoning, you would have had an opportunity to negotiate conditions addressing affordability. Unfortunately, the past city council gave up that power so the developer can, by right, build 10 townhomes described as semi-luxury, to maximize profit. The current Council has not taken back this power.
For middle or lower-income residents of Raleigh, the Missing Middle text changes and the proposed Transit Overlay Districts result in Fewer Homes, Fewer Choices, as affordable single-family homes, and small multi-family housing units meet the wrecking ball.
There are insufficient guardrails in the Missing Middle text changes to protect Raleigh's citizens at greatest risk for housing insecurity. Reasonable guardrails addressing affordability have been outlined in the proposed changes to Missing Middle which were submitted by our task force to Council. Missing Middle and TOD changes contribute to homelessness, as well as socioeconomic and racial cleansing within Raleigh.
Councilors, a lawsuit against the city is not an excuse to sit on your hands. It is a tool used by the Mayor and Councilor Melton to silent dissent and stop action while they themselves violated the gag order placed on the rest of you to discuss what you know, based on citizen input at the More Homes, More Choices forums should happen.
Do something. Be Bold. Take action.
If you appreciate the kind of reporting we bring to you
Please donate $10 or $20,
or whatever you can
to Livable Raleigh.

Thanks for supporting
your local watchdog!