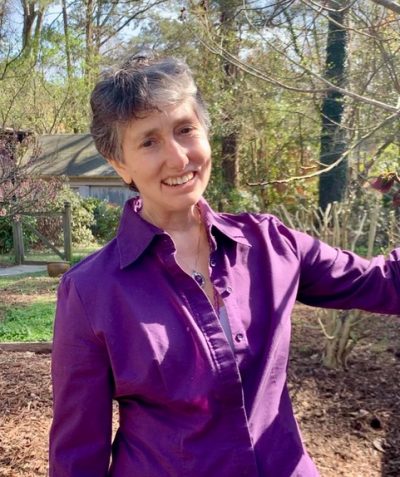 Sherri Zann Rosenthal is a retired Deputy City Attorney for Durham and resident of the Watts-Hillandale neighborhood in Durham. She recently wrote to Indyweek and they published her comments. Because Raleigh faces similar issues, we are re-publishing her comments here with her permission.
My neighbor, a single mother with an infant, is anxiously watching her house and lot get flooded by the small-lot development next door.
The developer is in the process of building five houses where there were previously two and an ADU. There is only a net gain of two residential units; however, the destruction is tremendous. The developer cut down the tree canopy, then scraped every tree, bush, and blade of grass off the lots. The rain erodes off the topsoil into our water supply, picking up pollution along the way.
Then he built gutters and pipes that send the rainwater into my neighbor's lower-lying yard, where it laps up against her foundation and erodes its support. Soon, the water will make her foundation crack.
It's a threat to her home's value, her health, and the health of her infant child. The savings she put into buying her modest home may be destroyed.
Rebecca tried for months to contact the developer and called various city staff members. Nobody called back.
After a while she wrote the mayor. Soon she got an email.
The development complied with the city's planning and development ordinance small-lot provisions, and so it is a civil matter between neighbors, said the city's email.
My neighbor can't afford to sue anyone, much less a developer. Worse, once this developer sells the houses or lots, there will be not one but up to five different parties to possibly sue and try to come to agreement with for a settlement. That gets very expensive.
This is a terrible burden to put on our residents, to try to negotiate for reasonable stormwater handling after the fact, for what a developer just built, while under the pressure of damage being done to their homes.
My neighbor wrote, "This issue will likely drive me out of my home within the next couple of years. I cannot afford single-handedly to create drainage infrastructure for my whole block to redirect water from five lots, and advocating to change the city ordinance feels like a losing battle."
This woman's plight foreshadows what will happen to many people all over town if the city council votes to accept the "Anthony amendments" ("SCAD") this spring, which will expand small-lot development into many more parts of Durham and remove or erode the few protections afforded by the existing small-lot option rules.
As density increases, the need for conscious, deliberate stormwater and other utility planning also increases. Instead, three years ago, the city decided to allow individual developers to do as they please "as of right." Now the city denies any responsibility for the predictable mayhem that is resulting.
My neighbor's flooding is just one real-world example of the problems that occur when the city abandons its responsibility for strategic growth planning and oversight, and instead deregulates development.
If you appreciate the kind of reporting we bring to you
Please donate $10 or $20,
or whatever you can
to Livable Raleigh.

Thanks for supporting
your local watchdog!