All five of Raleigh's District City Councilors held evening "Virtual Listening Sessions" during the last week of April.
Four of the councilors, David Cox (B), Corey Branch (C), Saige Martin (D), and David Knight (E) ,recorded and posted videos of those sessions on social media accounts where they could be viewed by citizens who were not able to watch in real time. This is important because, as you may recall, at the time this council disbanded the city's Citizen Advisory Council (CAC) system, one of their complaints was that citizens had no access to these meetings if they couldn't attend in-person at the time of the meeting. Even though several CACs did live stream their meetings and post them online afterward.
But District A Councilor Patrick Buffkin has NOT posted a video of his session. The session was recorded. Councilor Buffkin noted the session was being recorded at the start of the session and also said he would be posting it online afterwards.
Councilor Buffkin was contacted by email and asked about the recording of his session and this was his reply:
"I have not posted the video and don't plan on doing so. You are the only person who has asked, and my impression is that nobody is interested enough to watch it after the fact. I have gotten a handful of requests to hold another virtual listening session, which I am considering doing if the stay at home restrictions persist into June."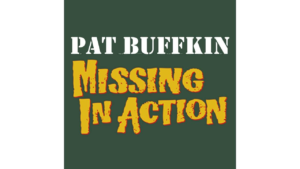 Although Councilor Buffkin did share the concern that citizens weren't provided alternate methods to access CAC meetings as justification to abolish that system, he is MISSING IN ACTION when it comes to providing access to his own district meetings.