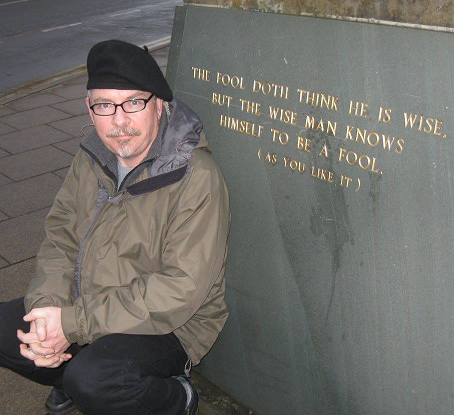 Chris Crew was born in Morganton, NC and moved to Raleigh in 1964. He's been a resident of Historic Oakwood since 1975.
Educated at NCSU and UNC-Chapel Hill, works for the State of NC in Public Safety. Preservationist, Cook, Trombonist, Brewer, Choirboy, Grandfather.
Chris delivered the following comments to City Council on July 5, 2023
Preservation isn't Nimbyism, it isn't classist, it isn't fossilization. It is care by design; it happens when people show up and participate.
The TOD and surrounding issues have been the subject of more than a few recent public meetings.
Here's what I hear:
Everyone seems to be in favor of rapid, efficient public transportation.
Everyone wants good jobs, a pleasant city and affordable housing.
Many are skeptical of the presented outcome because other likely impacts are not mentioned anywhere in the pitch.
For these people, this sounds like Urban Renewal 2.023 bringing higher taxes, less affordable housing, loss of generational wealth, loss of community and loss of culture among some of our most economically vulnerable citizens.
The Section 106 problem is a big deal. It could compromise not only Federal support for this project, but for other grants as well.
Listen to the advice that the RHDC (Raleigh Historic Development Commission) is giving you.
A simple solution lies in our existing zoning. We worked together for ten years on a UDO that has provisions and processes designed to help manage change. If economic conditions suggest that changing residential and neighborhood zoning is profitable, developers will present themselves to you with change requests. Use the process…
The UDO lists a number of purposes in its text:
To conserve and protect the city's natural beauty and setting including trees, scenic vistas, and cultural and historic resources.
To encourage environmentally responsible development practices.
To provide neighborhoods with a variety of housing types to serve the needs of a diverse population.
I urge you to honor the UDO and to participate in honest conversations among yourselves and among your constituents, and when you ultimately vote on the TOD and its associated zoning changes, make preservation a value.
If you appreciate the kind of reporting we bring to you
Please donate $10 or $20,
or whatever you can
to Livable Raleigh.

Thanks for supporting
your local watchdog!