...days since Raleigh City Council discontinued Citizen Advisory Councils (CACs) with NO REPLACEMENT.
Time until the 2022 Raleigh City Council election:
Read up on our latest news…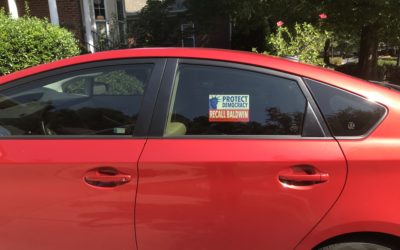 We've added Car "Clings" to our list of Thank You Gifts These clings are quite versatile. They are removable. They will cling to glass or to paint. Just make sure the surface is clean before you apply. You can put them on the inside of the car facing OUT...