...days since Raleigh City Council discontinued Citizen Advisory Councils (CACs) with NO REPLACEMENT.
Time until the 2022 Raleigh City Council election:
Read up on our latest news…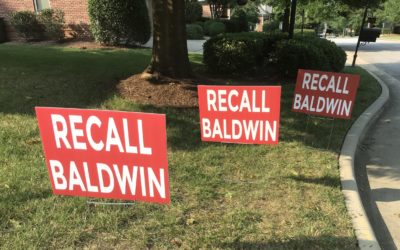 Be the FIRST in your neighborhood to show your support for recalling Mary-Ann Baldwin These yard signs are our Thank You gift for a MINIMUM donation of $10. We will happily accept more. This is the FIRST shipment. Get yours before they are GONE. Donations accepted...