Safe, Vibrant & Healthy Community Meeting
April 27, 2021 @ 11:30 AM

-

12:30 PM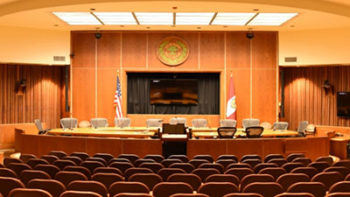 Go to our Council Committees page to register to join this meeting.
You can also get information on how to watch the meeting, view agendas and minutes, view members, and see information about other Council Committees.
Homelessness:
Four guests have been invited to the Committee meeting to continue the discussion of various aspects of addressing homelessness in Wake County. The guests and the topics they have been asked to address are as follows:
Dr. Brian Klausner, WakeMed, has been asked to address the challenges seen in trying to provide healthcare to the homeless population during the pandemic and potential solutions for improved care and service delivery.
Kim Crawford, Raleigh Wake Partnership to Prevent and End Homelessness, will provide an overview of the Partnership's Housing Navigation unit which plays a key role in re-housing those who have become homeless.
Alice Lutz, Triangle Family Services, will present a recap of the Healthy Hotels initiative administered by that agency.
Lorena McDowell, Wake County, will discuss policies governing shelter operations that might have the effect of separating family members (particularly male teens) and the new Permanent Supportive Housing unit within her Department.
Staff will also be present to answer related questions about activities and programs currently being funded.