Planning Commission
March 9, 2021 @ 9:00 AM

-

12:00 PM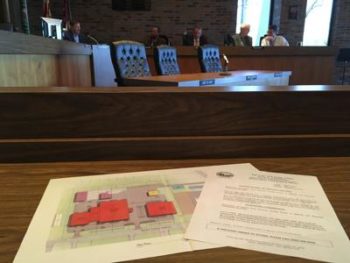 Agenda includes
1. 
Consent Agenda Process
2. 
Text Change: TC-19-20 Rezoning Process and City Code Covenants
3. 
Rezoning Z-18-17 Cashlin Drive, approximately 300' north of the intersection of Leland Drive and Hartham Park Avenue (adjacent to District B)
4. 
Rezoning Z-27-20 Industrial Drive on its east side and Front Street on its north and south sides, in the southwest quadrant of the crossing of I-440 and Atlantic Avenue (District E)
5. 
Rezoning Z-44-20/TCZ-3-20, 3513 Garner Road (District C)
6. 
Rezoning Z-47-20 Leesville Road at the northeast corner of Leesville and Shady Grove Roads
7. 
Rezoning Z-53-20 4508, 4512, 4516, 4518, 4600, and 4707 Lead Mine Road, at the intersection of Lead Mine Road and Philcrest Road. (District A)
8. 
Rezoning Z-4-21: 3425 Rock Quarry Road (District C)
NEW BUSINESS
1. 
Rezoning Z-57-20: 5710 Glenwood Avenue, east of its intersection with Rembert Drive (District E)
2. 
Rezoning Z-59-20: Capital Boulevard, near its intersection with Crabtree Boulevard, behind the Greyhound bus terminal (District C)
3. 
Rezoning Z-62-20: 3300, 3304, 3308 Avent Ferry Road, approximately 500 feet west of its intersection with Gorman Street (District D)
4. 
Rezoning Z-63-20 5101 & 5105 Capital Boulevard, at the northwest corner of its intersection with Spring Forest Road (District A)