Planning Commission
March 23, 2021 @ 9:00 AM

-

12:00 PM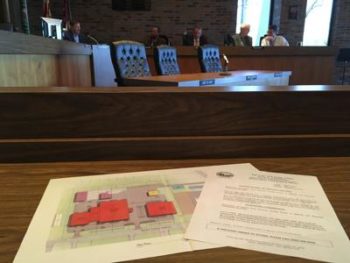 The City of Raleigh Planning Commission will conduct a virtual public meeting on Tuesday, March 23 at 9:00 a.m. The meeting will be broadcast live on the city's website and YouTube channel.
Agenda includes
1. Consent Agenda Process
2. Rezoning Z-54-20: Hargett Street & Harrington Street, at the southwest corner of the intersection, one block west of Nash Square (District D)
3. Rezoning Z-67-20: 3249 Blue Ridge Road (portion of), approximately one third of a mile north of its intersection with Duraleigh Road (District E)
4. Rezoning Z-69-20; 1302 Oberlin Road located on the eastern side, at the northwestern intersection of Oberlin and Annapolis Drive.
5. Rezoning Z-6-21: 0 Rock Quarry Road, approximately 0.13 miles southeast of the intersection of Rock Quarry Road and Martin Luther King, Jr. Boulevard (District C)
1. FY20 Comprehensive Plan Annual Progress Report
2. Omnibus Comprehensive Plan Amendment CP-5-20
3. Strategic Planning Committee: Racial Equity and Equitable Development
4. Text Change: TC-16-20 Special Flood Hazard Area Regulations
1. Rezoning Z-27-20 Industrial Drive on its east side and Front Street on its north and south sides, in the southwest quadrant of the crossing of I-440 and Atlantic Avenue (District E)
2. Rezoning Z-53-20 4508, 4512, 4516, 4518, 4600, and 4707 Lead Mine Road, at the intersection of Lead Mine Road and Philcrest Road. (District A)
1. Rezoning Z-18-17 Cashlin Drive, approximately 300' north of the intersection of Leland Drive and Hartham Park Avenue (adjacent to District B)
2. Rezoning Z-47-20 Leesville Road at the northeast corner of Leesville and Shady Grove Roads
3. Rezoning Z-64-20 Johnson and Glenwood, northeast of their intersections (District D)
4. 
Rezoning Z-70-20: 314 Martin Luther King, Jr. Boulevard, approximately 0.25 miles east of the intersection of its intersection with South Wilmington Street. (District C)