City Council Evening Session
December 7, 2021 @ 7:00 PM

-

9:00 PM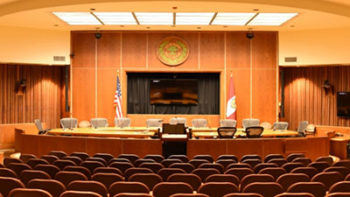 AA. 
7:00 P.M. EVENING AGENDA
CC. 
MATTERS SCHEDULED FOR PUBLIC HEARING
1. 
Dorothea Dix Park Naming Request
2. 
FY2022-23 Annual Housing Action Plan
3. 
Annexation Petition – Contiguous -Outside ETJ -2932, 2933, 3013, 3029, & 3033 Watkins Town Road; 1505 Old Watkins Road; and 0 Old Milburnie Road (District B)
4. 
Rezoning Z-28-21: Watkins Town Road, on both sides of Watkins Town Road, between Watkins Road and Old Watkins Road (District B)
5. 
Rezoning Z-30-21: 5904 Creedmoor Road, east of its intersection with Jeffreys Grove School Road (District A)
6. 
Rezoning Z-31-21: National Drive, at its north end (District E)
7. 
Rezoning Z-39-21: Whitfield Road, at the intersection of Whitfield Road and Battle Bridge Road, less than 1 mile from Battle Bridge Road's intersection with Rock Quarry Road (District C)
8. 
Rezoning Z-40-21: Louisburg Road, on its west side, 950 feet south of Mitchell Mill Road (District B)
9. 
Rezoning Z-44-21: 6525 Battle Bridge Road, located approximately 0.33 miles east of the intersection of Battle Bridge Road and Rock Quarry Road (District C)
10. 
Rezoning Z-49-21: Kyle Drive and Buffaloe Road, on the north side of Buffaloe Road, west of the Neuse River and south of I-540 (District B)
11. 
Rezoning Z-55-21: Forestville and Taylor Oaks, at the southeast corner (District B)
12. 
Text Change for Zoning Conditions TCZ-4-21: 8001 ACC Boulevard, at the northwest corner of ACC Boulevard and TW Alexander Drive (District E)
13. 
Text Change TC-6-21: Tiny Houses
14. 
Text Change TC-14-21: Breweries, Wineries, Distilleries, and Cideries in CX
Related Events