Table of Contents
News you can use
Take Action
City Calendar
Covid-19 info
See Latest Blogs & Index of All Blog Topics in the Sidebar
News You Can Use
Take Action!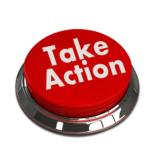 City Calendar
The meetings listed below appear on the City's Events Calendar at raleighnc.gov
Virtual meetings are broadcast live on RTN11, on the City's website  or at the City's Youtube channel
To participate in some meetings, you must sign up in advance.
Check raleighnc.gov for latest calendar updates, agendas, and information on participating in virtual meetings.
Monday, November 9
1pm — Board of Adjustment,  watch via City of Raleigh website streaming, City of Raleigh YouTube channel; or Channel RTN-11, agenda includes

BOA-0053-2020: 4000 Sumner Blvd
BOA-0058-2020: 815 Capital Blvd and 2920 Glenridge Dr.
A-28-20: 8080 Arco Corporate Dr.
BOA-0054-2020: 1202 S. Bloodworth Street
BOA-0055-2020: 7224 Madeira Court

4pm — Greenway and Urban Trees Committee
7pm — Southwest Raleigh Community Engagement via Zoom and also broadcast on Facebook, agenda includes

Police report
Inspections Report
Carolina Pines Art
Dorothea Dix Plans and Project Update
Community Comments on Downtwon South
Council Update from District D Councilor Stormie Forte
Open Comments and Questions
Tuesday, November 10
9am — Planning Commission, watch via City of Raleigh website streaming, City of Raleigh YouTube channel; or Channel RTN-11, Agenda includes

Rezoning Z-45-20 Buffaloe and New Hope, located in the southeast quadrant of the titular streets (District B) – Defer
Text Change: TC-14-20 Community Gardens with On-Site Sales – Refer to Text Change Committee
Rezoning Z-4-20; 1701 Trailwood Drive located about a mile northeast of the intersection of I-40 and Gorman Street (District D)
Rezoning Z-21-20 Morgan and Boylan, southeast quadrant of their intersection (District D)
Rezoning Z-31-20 Woodlawn Drive, at the northwest and northeast corners of its intersection with Brookvalley Drive (District B)
Rezoning Z-26-20: 1100 Corporate Center Drive, approximately 0.5 miles west of the intersection of Trinity Road and Edwards Mill Road (District D)
Rezoning Z-35-20 Wade Avenue, south side between its intersections with Gardner Street and Canterbury Road (District D)
Rezoning Z-36-20: 2201 Edwards Mill Road, approximately 0.4 miles northeast of the Edwards Mill Road/I-40 West/Wade Avenue interchange. (District D)
Rezoning Z-38-20: 309 & 311 N Tarboro Street approximately a quarter mile north of its intersection with New Bern Avenue (District C)
Rezoning Z-41-20: 7650, 7630 ACC Blvd, approximately 400 feet west of its intersection with Alexander Town Blvd (District E)
Z-42-20 Cameron Street on the north side, located approximately a quarter-mile east of the intersection of Oberlin Road and Cameron Street (District D)

12n — Raleigh Convention and Performing Arts Centers Authority Meeting, for information on public participation, contact Ashley Pekrul at 919-996-8504.
4pm — City Council Work Session, watch via City of Raleigh website streaming, City of Raleigh YouTube channel; or Channel RTN-11, agenda includes

Raleigh Police Department – Report from External Consultants
Stormwater Program Vision and Update

4pm — Arts Commission Executive Committee, more info
7pm — Five Points CAC via Zoom, agenda includes

Introductions by new co-chairs Edie Jeffreys and Lucy Laffittee
Police Report
Z-13-20 (Downtown South)
Discussion of Current Development Activity in the Five Points Area

Z-22-20 — Whitaker Mill Road and Wake Forest Road intersection East End Market PD
ASR-0009-2020 — Fifth Third Bank at Five Points/1641 Glenwood Avenue
ASR-0039-2020 — Oaks at Mayview Welcome Center, 513 E. Whitaker Mill Road
ASR-0063-2020 — 1428 Gavin Street
SR-22-19 — Bowstring Bar
AAD-19-20 — Raleigh Iron Works
Possible guest speaker
What's in a Name?
Future meeting schedule
Wednesday, November 11 — VETERAN'S DAY HOLIDAY — CITY OFFICES CLOSED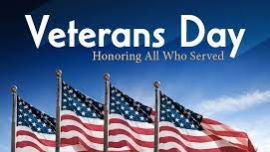 Thursday, November 12
#
Please stay safe and follow official government guidelines during this public health crisis.
Your best sources of reliable information during the COVID-19 public health crisis are official government websites.
COVID-19 information from Wake County
COVID-19 information from the City of Raleigh
Resources for people experiencing homelessness or a housing crisis 
#