Table of Contents
News you can use
Take Action
City Calendar
Covid-19 info
See Latest Blogs & Index of All Blog Topics in the Sidebar
News You Can Use
Take Action!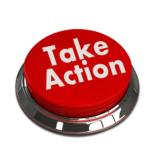 Comment by November 23 on two text changes at the Text Change Engagement Portal,

Community Gardens with On-Site Sales (TC-14-20)

Campus District (TC-15-20)

Wake BRT Virtual Open House from November 2 — 30.
City Calendar
The meetings listed below appear on the City's Events Calendar at raleighnc.gov
Virtual meetings are broadcast live on RTN11, on the City's website  or at the City's Youtube channel
To participate in some meetings, you must sign up in advance.
Check raleighnc.gov for latest calendar updates, agendas, and information on participating in virtual meetings.
Monday, November 16
Tuesday, November 17
Wednesday, November 18
9:30am — Equitable Development Around Transit (EDAT) — Ask-A-Planner, Join
10am — GIS Day 2020 Event, Register Now
7pm — Police Advisory Board, on Zoom or via phone at 1-301-715-8592 with Webinar ID# 875 3865 5815
7pm — Sierra Club — Umstead Coalition Update on Wake Stone Quarry,  Register
Thursday, November 19
9am — Planning Commission Strategic Planning Committee
12n — Mayor's Committee for Services to Persons with Disabilities, on Zoom or via phone at 1-312-626-6799 with the Webinar ID 816 6667 5992
4pm — Planning Commission Committee of the Whole, Watch Live.
After Planning Commission Committee of the Whole — Special Planning Commission Meeting on Z-13-20, Downtown South, Watch Live, Sign-up to Speak: Form
4:30pm — Appearance Commission, public meetings are broadcast and available for viewing by the public via the following methods: the city's website; the city's YouTube Channel or Channel RTN-11. The Appearance Commission public meetings can also be listened to by telephone. For instructions on how to listen by phone, please contact Lee Stevens at  (919) 996-4629 or lee.stevens@raleighnc.gov. Agenda includes

AAD-23-20 – Summit at Sawyer
AAD-24-20 – Toulon Place
AAD-25-20 – 121 Fayetteville Street
200 W Hargett Street

6pm — Parks, Recreation, and Greenway Advisory Board, Join on Zoom. The public can also call in via phone at the number 1-312-626-6799 with the Webinar ID 913 6998 4049.
6:30pm — Dix Edge Visioning Session,  En Español via this zoom link.
7pm — Renters Town Hall, Join us on Zoom.
Friday, November 20
12n — Dix Edge Visioning Session, In English via this zoom link.
Saturday, November 21
1pm — Hispanic and Immigrant Affairs Board, join the meeting on Zoom 

or via phone at  1-646-558-8656 with the Webinar ID 846 6315 7599
#
Please stay safe and follow official government guidelines during this public health crisis.
Your best sources of reliable information during the COVID-19 public health crisis are official government websites.
COVID-19 information from Wake County
COVID-19 information from the City of Raleigh
Resources for people experiencing homelessness or a housing crisis 
#