Table of Contents
News you can use
Take Action
City Calendar
Covid-19 info
See Latest Blogs & Index of All Blog Topics in the Sidebar
News You Can Use
Take Action!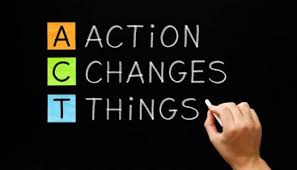 City Calendar
The meetings listed below appear on the City's Events Calendar at raleighnc.gov
Virtual meetings are broadcast live on RTN11, on the City's website  or at the City's Youtube channel
To participate in some meetings, you must sign up in advance.
Check raleighnc.gov for latest calendar updates, agendas, and information on participating in virtual meetings.
Monday, August 3
7pm — Central CAC, join via Zoom or by phone (1-301-715-8592); PIN = 954-493-778-59, agenda includes

Community Resources and updates
COVID Testing
Census 2020
Library Services
Council member update
Open Forum
Tuesday, August 4
11am — Carolina Pines Avenue Public Art Community Meeting — Virtual — Register
2:30pm — Dorothea Dix Park Leadership Committee — Virtual — join by Zoom or by phone (1-646-558-8656); Webinar ID: 975 4145 5660
Wednesday, August 5
7:45am — RHDC Research Committee
4pm — Carolina Pines Avenue Public Art Community Meeting — Virtual — Register
Thursday, August 6
9 — 11am — Opportunity Zones Forum — there is a charge to attend — Register
3pm — Stormwater Management Advisory Commission
4pm — Art, Education, and Collections Committee
4:30pm — Appearance Commission — Virtual, agenda includes

AAD-12-20 — 6200 Glenwood Avenue
AAD-13-20 — 4917 Capital Boulevard
AAD-14-20 — 214 Buck Jones Road
AAD-15-20 — 2055 S New Hope Road
Atlantic Avenue Improvement Project
Sir Walter Raleigh Awards

6pm — Parks Committee
#
Please stay safe and follow official government guidelines during this public health crisis.
Your best sources of reliable information during the COVID-19 public health crisis are official government websites.
COVID-19 information from Wake County
COVID-19 information from the City of Raleigh
Resources for people experiencing homelessness or a housing crisis 
#