Table of Contents
News you can use
Take Action
City Calendar
Covid-19 info
See Latest Blogs & Index of All Blog Topics in the Sidebar
News You Can Use
Take Action!
Persons wishing to speak during Public Comments at City Council meetings must sign up in advance no later than 5 p.m. on the Friday prior to the meeting (even though the agenda is not usually available until the Thursday prior to the meeting).  The web form will appear on this page when the sign up window is open or you may call the Clerk's office at 919-996-3040.  A similar process exists to sign up to speak at Public Hearings.  Learn more here.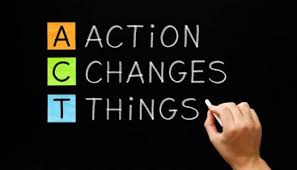 City Calendar
The meetings listed below appear on the City's Events Calendar at raleighnc.gov
Virtual meetings are broadcast live on RTN11, on the City's website  or at the City's Youtube channel
To participate in some meetings, you must sign up in advance.
Check raleighnc.gov for latest calendar updates, agendas, and information on participating in virtual meetings.
Monday, August 10
1pm — Board of Adjustment, Virtual, agenda includes

BOA-0026-2020: 107 E Aycock St
BOA-0049-2020: 7070 Leesville Rd
BOA-0017-2020: 8100 Bellingham Circle
BOA-0027-2020: 1205 Martin Luther King, Jr. Boulevard
BOA-0030-2020: 2101 & 2051 Century Drive
BOA-0046-2020: 1217, 1205 &1201 Sawyer Road, 1200, 1204, 1208, 1212, 1216, 1220, 1224, 1228, 1232, 1236, 1240, 1244, 1248, 1221, 1213, 1209, 1205 & 1201 Angelus Rd.
A-16-20: 0 S. New Hope Rd., 2221 S. New Hope Rd., 2231 S. New Hope Rd., 4901 Rock Quarry Rd., and 5125 Rock Quarry Rd.

4pm — Greenway and Urban Trees Committee
7pm — Southwest Raleigh Community Engagement/Raleigh West CAC meeting, Virtual, Join via Zoom with Meeting ID: 842 0584 2792 and Passcode: SWRCE1 or dial 929 205 6099 with Meeting ID: 842 0584 2792 and Passcode: 038992, agenda includes

Welcome District D Councilor Stormie Forte and discuss suggested topics including Downtown South Project, Renaissance Park (Tract B), Ear's Seafood — Tower, Dix Park Project, Sidewalks & Crosswalk at Goode Street at Dix Park, Budget Revisions, Notifying Residents/Renters, Studies of Lake Wheeler Road, Avent Ferry Road, and Bus Rapid Transit
Carolina Pines Avenue Public Art
Tuesday, August 11
9am — Planning Commission, Virtual, agenda includes

Rezoning Z-48-19 1100 St. Albans Drive located at the intersection of St. Albans Drive and Wake Forest Road (District A) – Defer
Text Change: TC-4-20 Infill Setbacks and Height – Refer to August 18 Text Change Committee meeting
TC-6-20: Neighborhood Transition Requirements and Senior Housing – Refer to August 18 Text Change Committee meeting
Rezoning Z-8-20: 510 Carolina Avenue, approximately 300 feet south of the intersection of Carolina Avenue and Western Boulevard (District D)
Rezoning Z-17-19 Capital Blvd, southeast of its intersection with Peace Street (District C)
Rezoning Z-31-19 – 5228 Needham Road, near the intersection of Blue Run Lane and Pine Drive at Buffaloe Road (District B)
Rezoning Z-50-19: 913 Method Road, approximately 700 feet north of its intersection with Western Boulevard (District D)
Rezoning Z-4-20; 1701 Trailwood Drive located about a mile northeast of the intersection of I-40 and Gorman Street (District D)
Rezoning Z-7-20: 1200, 1204 E Millbrook Rd, approximately 500 feet west of its intersection with Falls of Neuse Rd (District A)
Text Change Zoning Conditions: TCZ-1-20/Crabtree Village

12n — Raleigh Convention and Performing Arts Center Authority Meeting
4pm — Arts Commission Executive Committee
Wednesday, August 12
12n — Substance Use Advisory Commission — Virtual, join via Zoom or via phone at 1-646-558-8656 with the Webinar ID 829 8484 0906
12n — Barwell Road Public Art Community Meeting — Virtual, Register here
Thursday, August 13
1pm — Pedestrian Planning Committee
3:30pm — Raleigh Transit Authority — Virtual
4pm — Planning Commission Transportation Committee
5pm — Environmental Advisory Board
6pm — Human Relations Commission, join via Zoom or via phone at 1-301-715-8592 with the Webinar ID 842 7921 7143
6pm — BPAC Community Outreach Committee, to participate contact Mary.Persson@raleighnc.gov
Friday, August 14
5pm — Deadline to sign up to speak during August 18 City Council meeting.
#
Please stay safe and follow official government guidelines during this public health crisis.
Your best sources of reliable information during the COVID-19 public health crisis are official government websites.
COVID-19 information from Wake County
COVID-19 information from the City of Raleigh
Resources for people experiencing homelessness or a housing crisis 
#