UPDATE: JULY 4TH


Councilor David Cox is working to make the appointment process more transparent!

1.

   Applications for the District D seat are being delivered at the end of each day to each Council member and the Mayor. At this time, the only place you can see the list of applicants and their completed application forms is on Council member Cox's website. (

http://dcox4council.com

).

 

2.

  The public can submit questions for the candidates until 4:00 PM on July 10th.  You can submit your questions directly through the City of Raleigh website (

https://raleighnc.gov/form/council-candidate-questions

).  However, if you want to be sure your question makes it on the list for each candidate to answer,  you should submit your question to Councilor David Cox via his email address (

David.cox@raleighnc.gov

.) because he has committed to ask each candidate the questions you see posted on his website. This is one way you can be assured your question will be presented and asked of each candidate. No guarantee you will get an answer to your question but at least you can be assured it will be asked.
---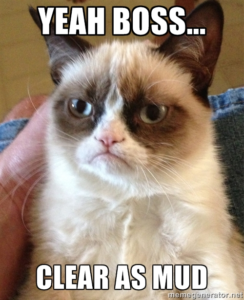 At the Special City Council Meeting on June 30th, Mayor Baldwin revealed the process that will play out over the next two-weeks to fill the vacant District D seat vacated by Saige Martin who resigned due to accusations of sexual misconduct. (https://www.newsobserver.com/article243765427.html)
Mayor Baldwin said she wanted a "transparent and inclusive" process. That statement sounds  like something everyone would welcome but the devil is in the details (see summary and timeline below).  This is not a "transparent" or "inclusive" process because there is no plan to engage the District D residents directly in the process of selecting the top 5 candidates who will participate in a "Virtual Candidate Forum."
Summary and Timeline of Process to Appoint a New District D Council Member
| | | |
| --- | --- | --- |
| Date | Time | Action |
| 7/1 | 10:00 AM | Application and submittal instructions will be on the City website (https://raleighnc.gov/applications-vacant-district-d-seat). Questions that will be asked of the top 5 candidates can be submitted beginning 7/1 – 7/10 to this same link.  This will be the only chance for District D residents to participate in this process. (https://raleighnc.gov/form/council-candidate-questions) |
| 7/10 | 4:00 PM | Application submittal ends. In some procedure yet-to-be-announced, all of the application forms will be submitted to the Mayor and Council for review. Will these applications be submitted to the Council as they arrive or will the Mayor and Council see them for the first time when the process ends on 7/10? |
| 7/11 | 3:00 PM | Secret ballot process begins. The Mayor and City Council members will cast secret ballots for their top 5 candidates. The City Attorney assured us the process will be "legal". How many rounds of voting will it take to nominate the top 5 candidates who will appear in the "Virtual Candidate Forum"?  |
| 7/12 | 3:00 PM | "Virtual Candidate Forum" will be held featuring the 5 candidates chosen by secret ballot on the day before.  There will be a Moderator from "the Media" for this Candidate Forum. Assume the Mayor chooses the Moderator. Who chooses which questions to ask the 5 candidates? |
| 7/13 |   | OPEN DAY – Lots of things could happen on this day after the "Virtual Candidate Forum".  Maybe the residents of District D should have a "Virtual Meet & Greet" so they can have a chance to meet the candidates vying to be their representative on the City Council?  |
| 7/14 | 4:00 | Special City Council Meeting will be held to appoint the new District D City Council member.  All 5 candidates showcased in the "Virtual Candidate Forum" will be voted on by the Mayor and Council to fill the vacant seat. Five votes are needed to make the candidate appointment.How will this look if there is one winner that gets 5 votes on the first round of voting?  |
| 7/15 to 8/18 |   | Summer hiatus for the Mayor and City Council.   Here's an idea – On 7/15 the District D folks ought to invite the winning candidate to a "Virtual Meet Your New Councilor" meeting so the residents can get to know their new Council member and discuss the issues of concern to District D residents.  From 7/16 – 8/18, assuming the new appointee is a novice, this new Council member can spend the next 4-weeks learning all about how the City government works. On 8/18, this newly-minted Council member will jump right in to deal with the impending economic, public health and public assistance disaster facing our city. We can only hope that this new Council member brings some valuable experience and considerable proof of respected judgement to the table.  |