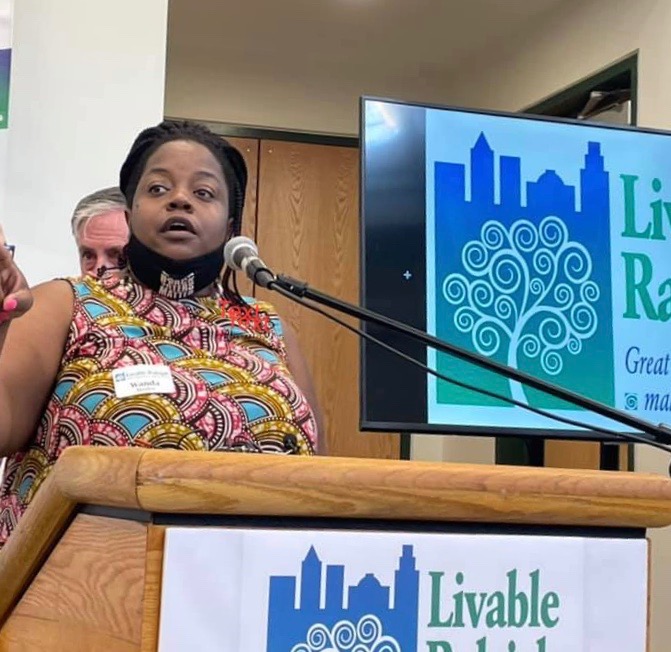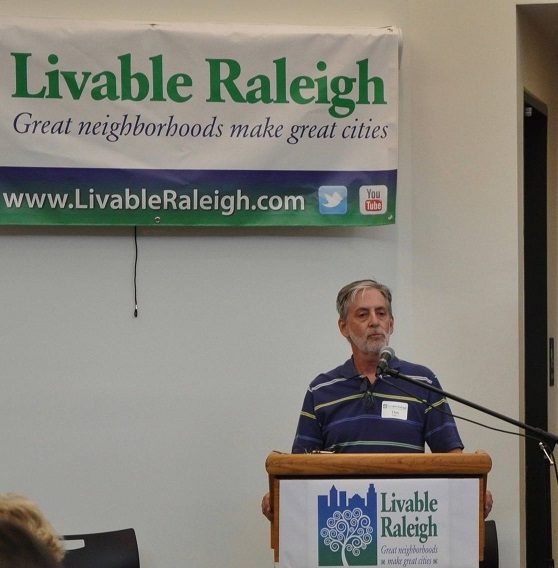 Wanda Hunter and Tim Niles first explained the details of Livable Raleigh's plan to recall Mayor Baldwin. Then took questions and comments from the crowd.
Hundreds have already signed petitions and hundreds more have volunteered to go door-to-door to collect signatures.
Some neighborhoods are planning neighborhood signing parties to be followed up by door-to-door canvassing.
Livable Raleigh is planning in-person petition signing events over the next few weeks all over the city that will be widely publicized.
And we have downloadable petition forms and instruction forms available on the Recall News page of our website for people who want to canvass for signatures or if they just want to print off a petition and sign it and then arrange for it be notarized and returned to us.
The Recall page will be updated regularly so check back often.
Sign up to help or contact us with your questions at LivableRaleigh@gmail.com or 919-807-1684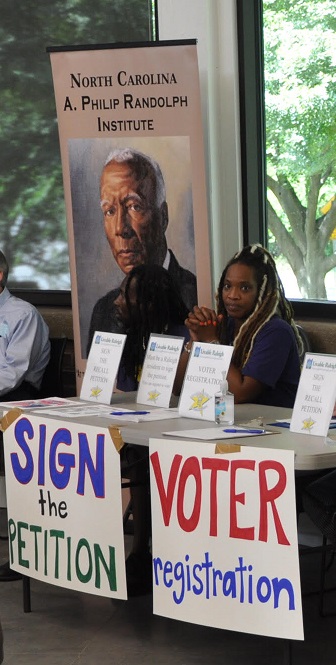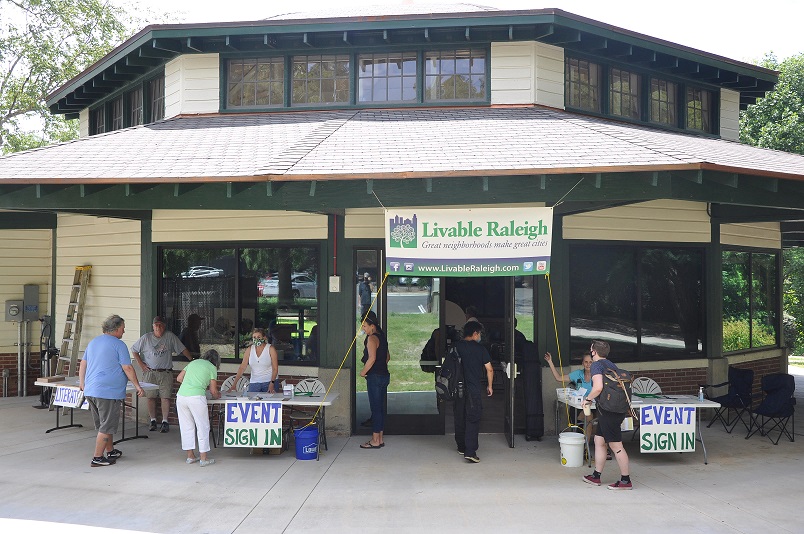 The Historic Carousel House at John Chavis Memorial Park has been newly renovated into amazing event space perfect for us to Kick-Off our Recall Petition Drive
Livable Raleigh Editorial Team