Subject: Crockpots for Christmas
 Event Date: December 24, 2021
 Location: Extended stay motels in Raleigh
Livable Raleigh is a diverse group of your neighbors who love our city as you do, and who care about quality of life for every resident and all of our communities. We believe healthy, vibrant neighborhoods are the essential building blocks for Raleigh to be both bigger and better in the future. As we grow, we should lead the nation in equitable and sustainable development practices.
Members of Livable Raleigh will be distributing crockpots, utensils, spices and custom-made cookbooks to Raleigh residents living in extended stay motels on Christmas Eve. The volunteers will also be delivering Christmas dinners.
"Crockpots for Christmas" follows a successful distribution of Thanksgiving dinners to extended stay residents this past November. Click here to read about that program.
Thirty six wrapped crockpots and other items will be given to extended stay residents, along with almost a hundred Christmas dinners. The locations are: Raleigh Inn, Wake Inn, Hospitality Studios, Motel 6 and Budgetel.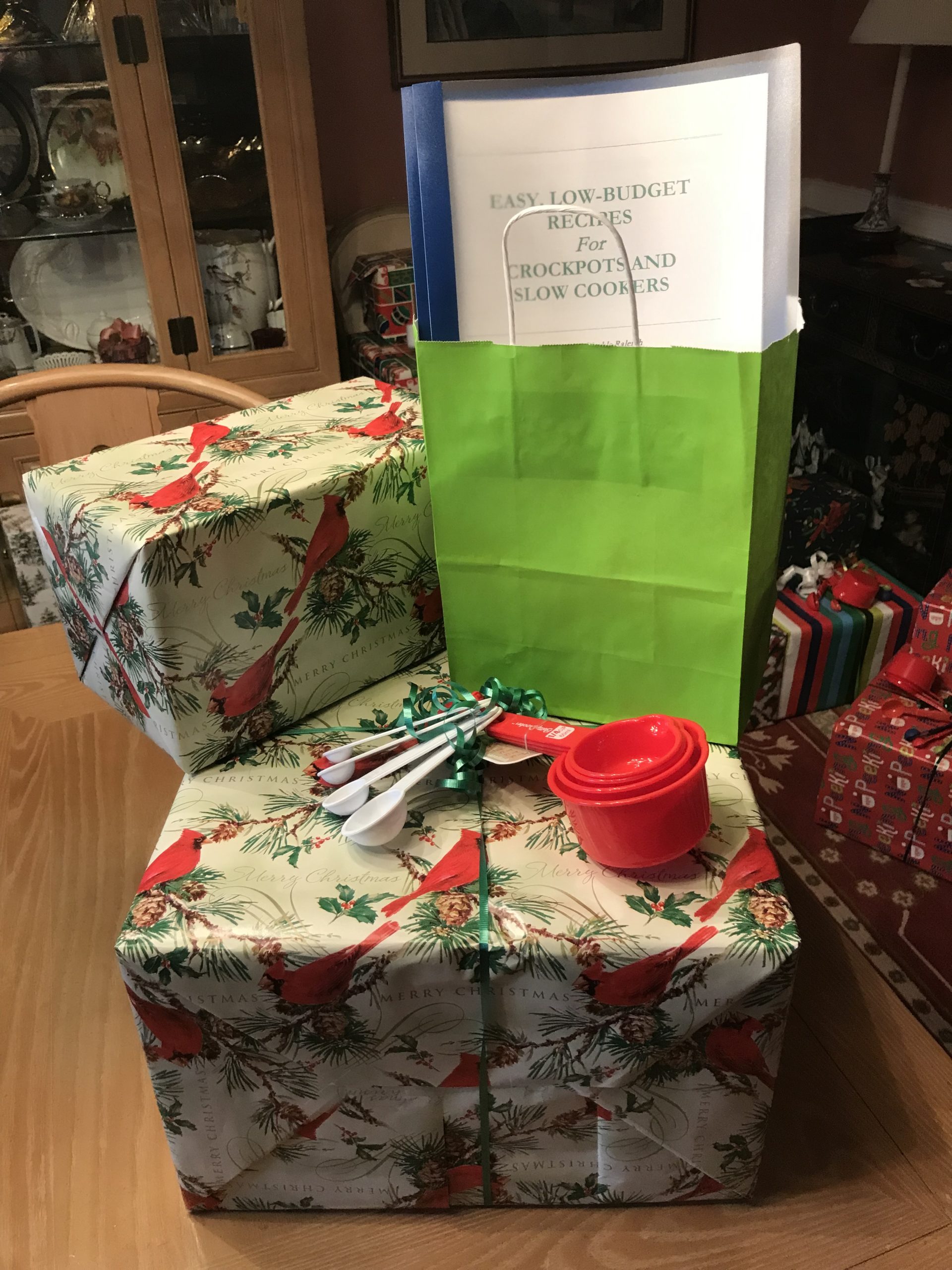 Tim Niles and Wanda Hunter are coordinating with volunteers and recipients. For questions and more information, please contact Susan Maruyama, Chair of Livable Raleigh, at Susanrmm97@gmail.com
With rising rents and escalating real estate prices in Raleigh, many people are surviving by living in extended stay motels. Gentrification is displacing families and forcing them to consider housing alternatives. These options make it hard, if not impossible, to cook a holiday dinner. The volunteers at Livable Raleigh want to make their Christmas dinner at home a reality this year, and give them the tools they need to make delicious and nutritious meals in the new year.
Click on images to expand